Getty
Lady Gaga's most shocking outfit isn't her famous meat dress or her Grammys egg incubator or even her chicken head mask (although we have to admit that that's pretty weird).
In spite of the aforementioned wacky ensembles, we've decided that the "Do What U Want" singer's 2013 Glamour Women of the Year Awards outfit shocked us the most. Why? Well, aside from a huge crimped blond wig and pale, ghostly makeup, the 27-year-old, who was named Woman of the Year at the event, dressed up like an Upper West Side socialite, complete with white skirt-suit and pearls galore.
Sure, we doubt a Vanderbilt heiress would wear the "Applause" singer's sky-high pearl-encrusted platform heels or the sheer hem, but the controversial icon had the right idea, gloves and all.
Reaction to the marijuana-lover's outfit has been polarized, natch, with the Daily Mail comparing her to the White Witch of Narnia and E! News calling her ensemble "a memorable entrance."
But despite the accolades, the heel-obsessed singer, whose album "ARTPOP" dropped Tuesday, said she would give her Glamour magazine cover to another worthy recipient, Pakistani education activist Malala Yousafzai.
"If I could forfeit my Glamour cover I would give it to Malala," she said.
We love ya, Gaga!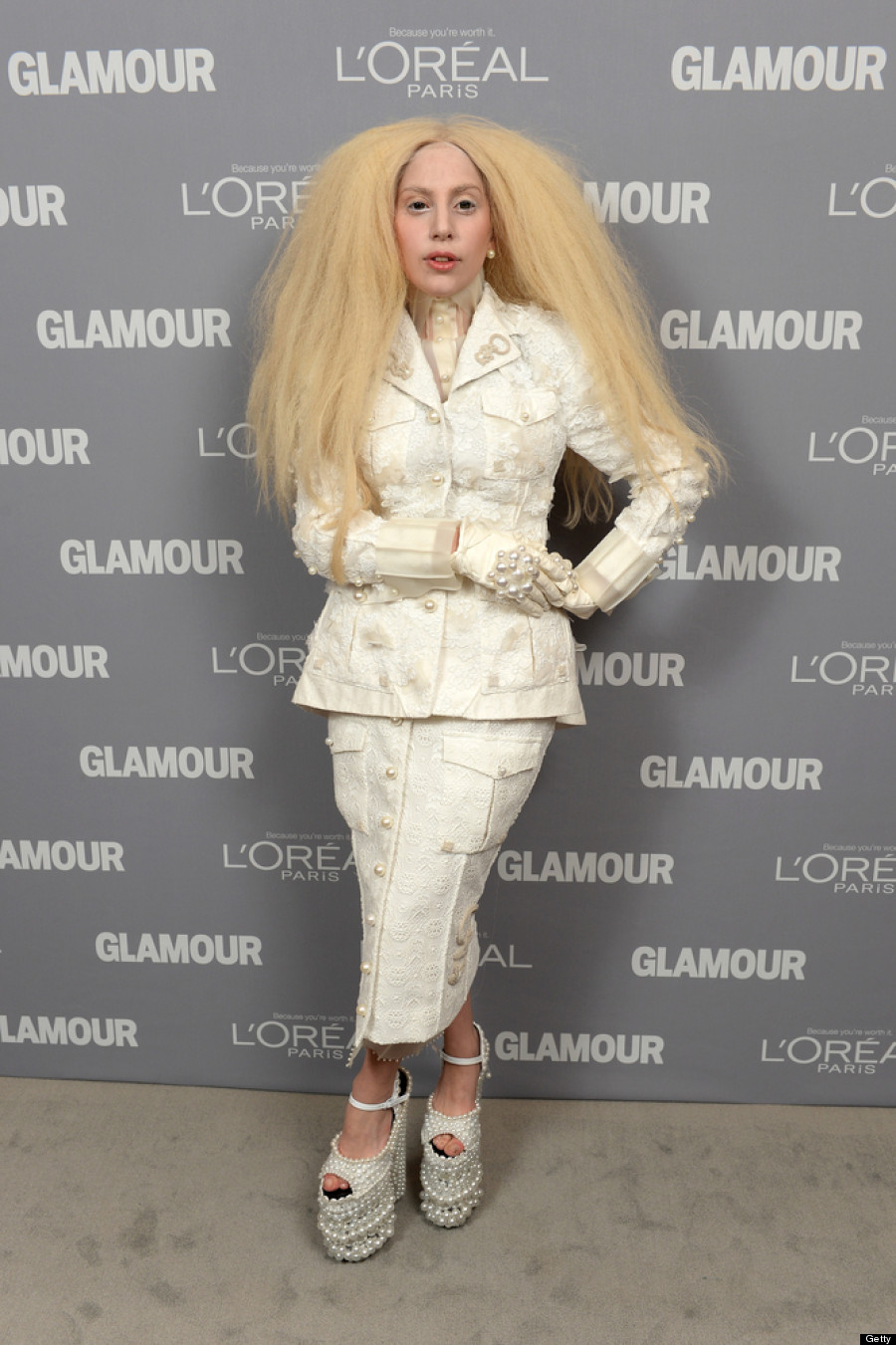 She's changed a bit, eh?
Lady Gaga Style Evolution