How does Sharon Stone do it? No, really, how does she not age??
The actress looked as if she had stepped right out of "Basic Instinct" when she attended the Ermenegildo Zegna Eminences Grises Unveiling in L.A. last week, and put celebs half her age to shame.
The 55-year-old channeled her lavish "Casino" character Ginger in a sexy white Alexandre Vauthier dress which featured a slit up to there (she's had a lot of experience with those) and a neckline so low it would make Paulina Gretzky blush.
But the star didn't reveal everything; Sharon covered up in a glamorous gold bejeweled jacket which, rather than aging her, kept her fresh and modern.
Just how hot was Sharon? Variety reports that Stone's dazzling ensemble stole the spotlight away from the photography exhibit and made guests follow her every move, despite sexy "50 Shades of Grey" hunk Jamie Dornan starring in some of the photos.
But why look at Jamie when you can revel in all of Stone's glory?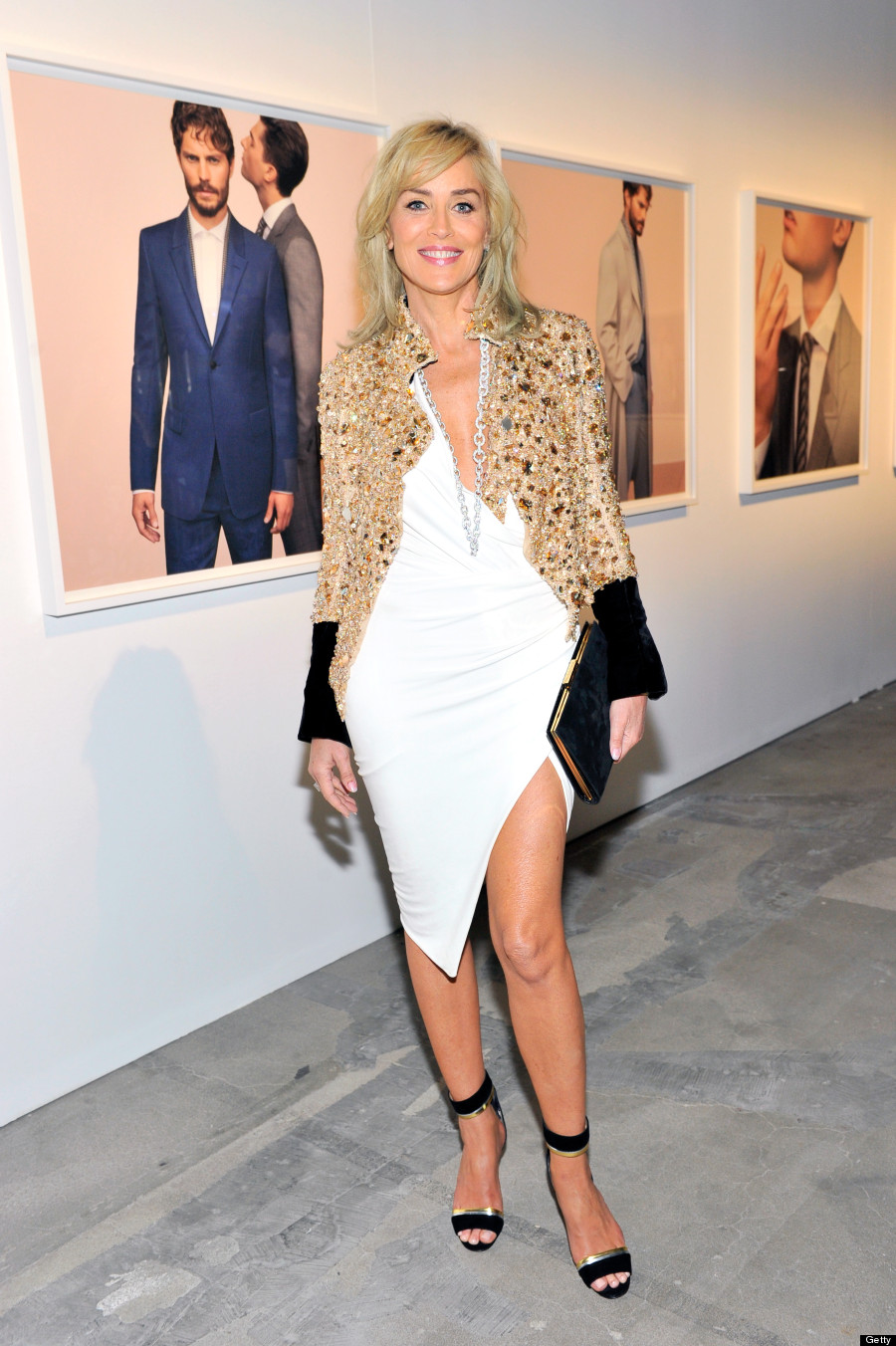 Gotta love a thigh-high slit:
Stars With Thigh-High Slit Dresses