How does Sharon Stone do it? No, really, how does she not age??
But the star didn't reveal everything; Sharon covered up in a glamorous gold bejeweled jacket which, rather than aging her, kept her fresh and modern.
But why look at Jamie when you can revel in all of Stone's glory?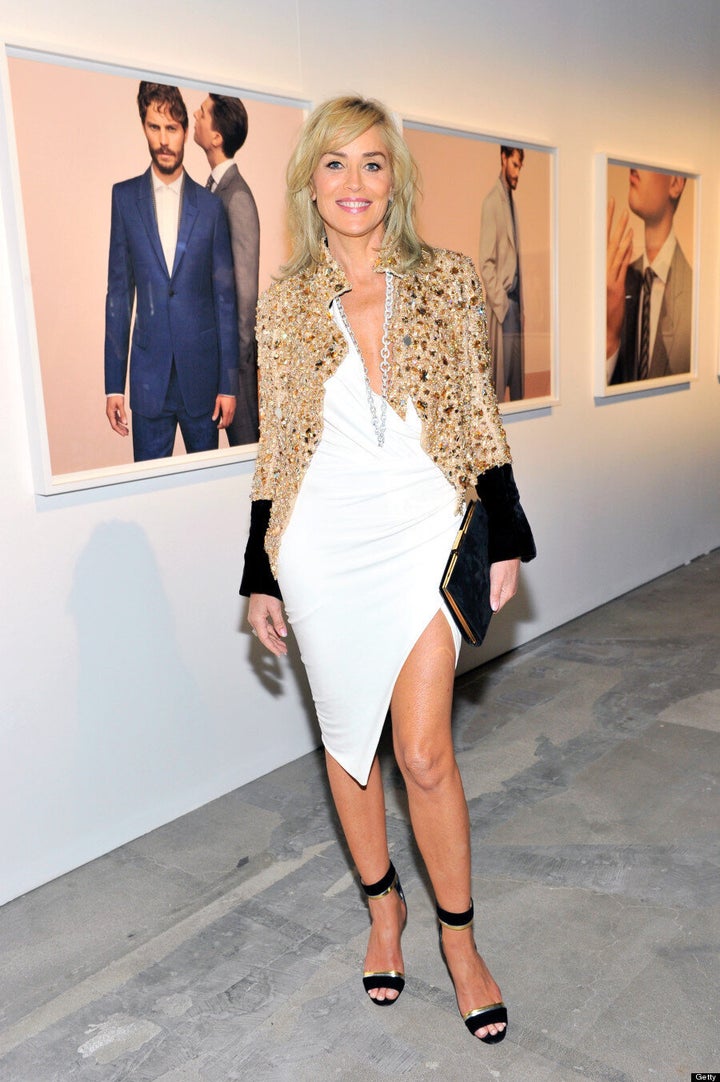 Gotta love a thigh-high slit: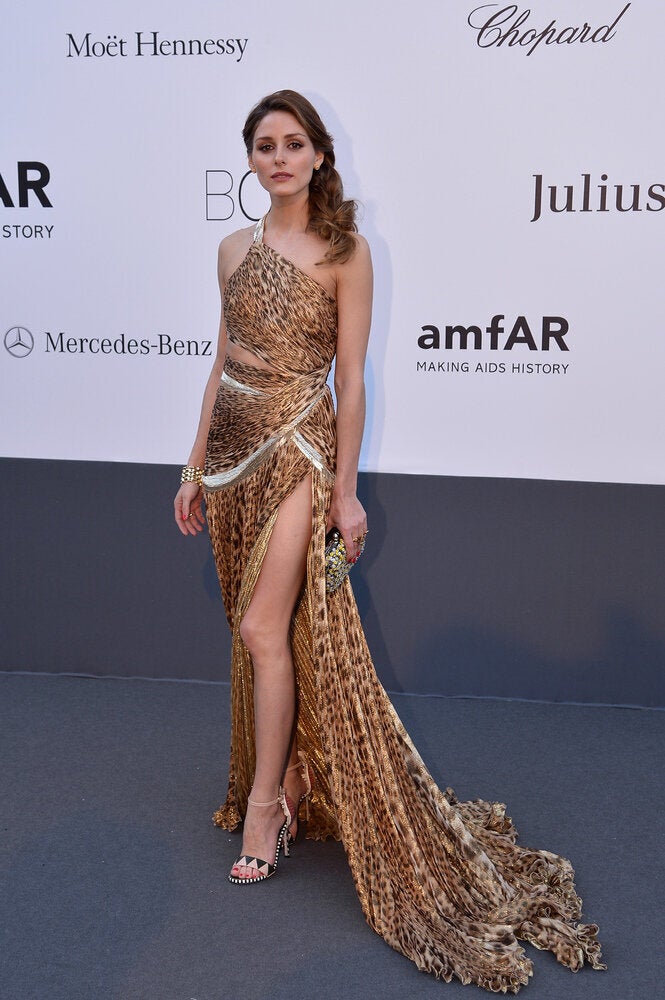 Stars With Thigh-High Slit Dresses