If you happen to spot some odd looking police cruisers on the streets of Calgary, don't be alarmed.
According to the Calgary Police Service a fleet of U.S. police cars have been brought up as props while filming the new 'Fargo' TV series. (Which is awesome, by the way. Can't wait for the show to come out.)
According to a post on Facebook, the vehicles will be marked to look like they are from the City of Bemidji Police and Duluth Police, and will be used in filming in and around Calgary until May 2014.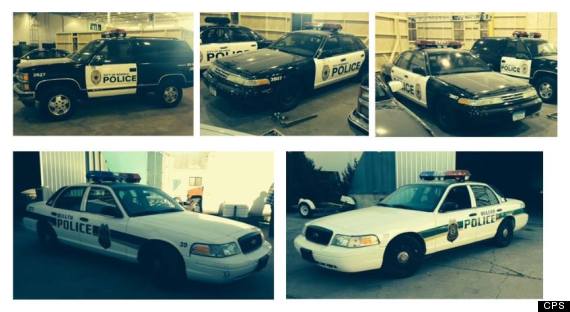 Calgarians do not have to pull over for these vehicles and police say the light bars will be covered while on Calgary roads.
According to Global News, several Hollywood stars will call Calgary home for the winter while filming the 10-episode series, including Billy Bob Thorton, Colin Hanks and Kate Walsh.
Also on HuffPost