We don't know about you guys, but here at HuffPost Canada Style, we're huge fans of Brit actor Benedict Cumberbatch.
Which is why when we spotted photos of the "Sherlock" star at the 2013 CineCity Film Festival kick-off party in England on Wednesday, we couldn't wait to talk about what he was wearing.
Boy, we weren't disappointed. The 37-year-old channeled the great fictional detective in a dashing and dandy grey tweed blazer jacket with wide lapels over a moss green v-neck top and white tee. The real kicker? The perfectly tied slate grey scarf which immediately brought to mind Sherlock's pristine ligatures in the BBC TV series.
The Sexiest Man Alive (yes, really) is a champion of dressing like a gentleman; on Tuesday, the "12 Years A Slave" star sported his Oxford best at the GQ 25th Anniversary Exhibition in London which included a dark grey tweed jacket, tan slacks and light grey tie.
But CumberSmaug (our favourite nickname for him) isn't always so serious with his fashion; "The Hobbit" actor wore a colourful tweed blazer and skinny tie while doing his best Chewbacca impression on "The Graham Norton Show" earlier this month and even wore a short-sleeve shirt (gasp!) at the BAFTA Tea event last year.
But we always prefer our favourite Brit where he is most comfortable: In a suit.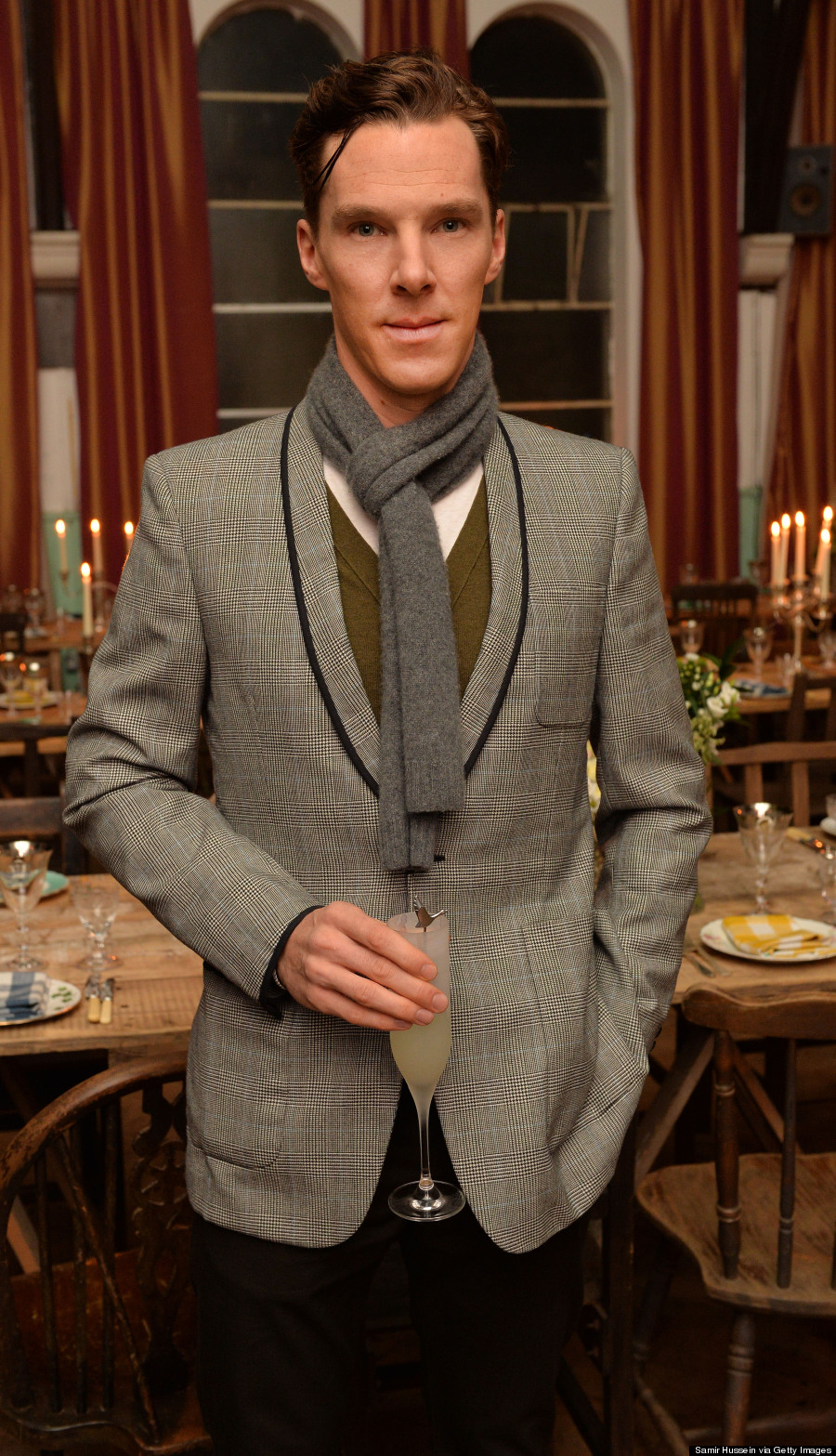 He's so handsome: