Who cares about barely-clothed supermodels and a $10-million bra when Taylor Swift is in the house?
T-Swizzle took our attention away from blinding-hot Angels at the 2013 Victoria's Secret Fashion Show on Wednesday night when she stomped her way across the pink carpet and the runway in New York.
The precocious singer gave hottie Karlie Kloss a run for her money during the press line wearing a long-sleeved floral Zuhair Murad mini dress, bringing a fresh take on a well-worn classic look.
But of course, the "I Knew You Were Trouble" songstress couldn't spend the entire night in just one outfit when there were tons of potential girlfriends for Leonardo DiCaprio changing their lacy underwear several times during the evening.
So, the 23-year-old rocked a silver jewel-encrusted mini-dress when she performed on the runway, but not before opening the show in a Union Jack mini and matching cape and hat. (How very Ginger Spice of her!)
Do you think Tay's outfits are on the same level as the models?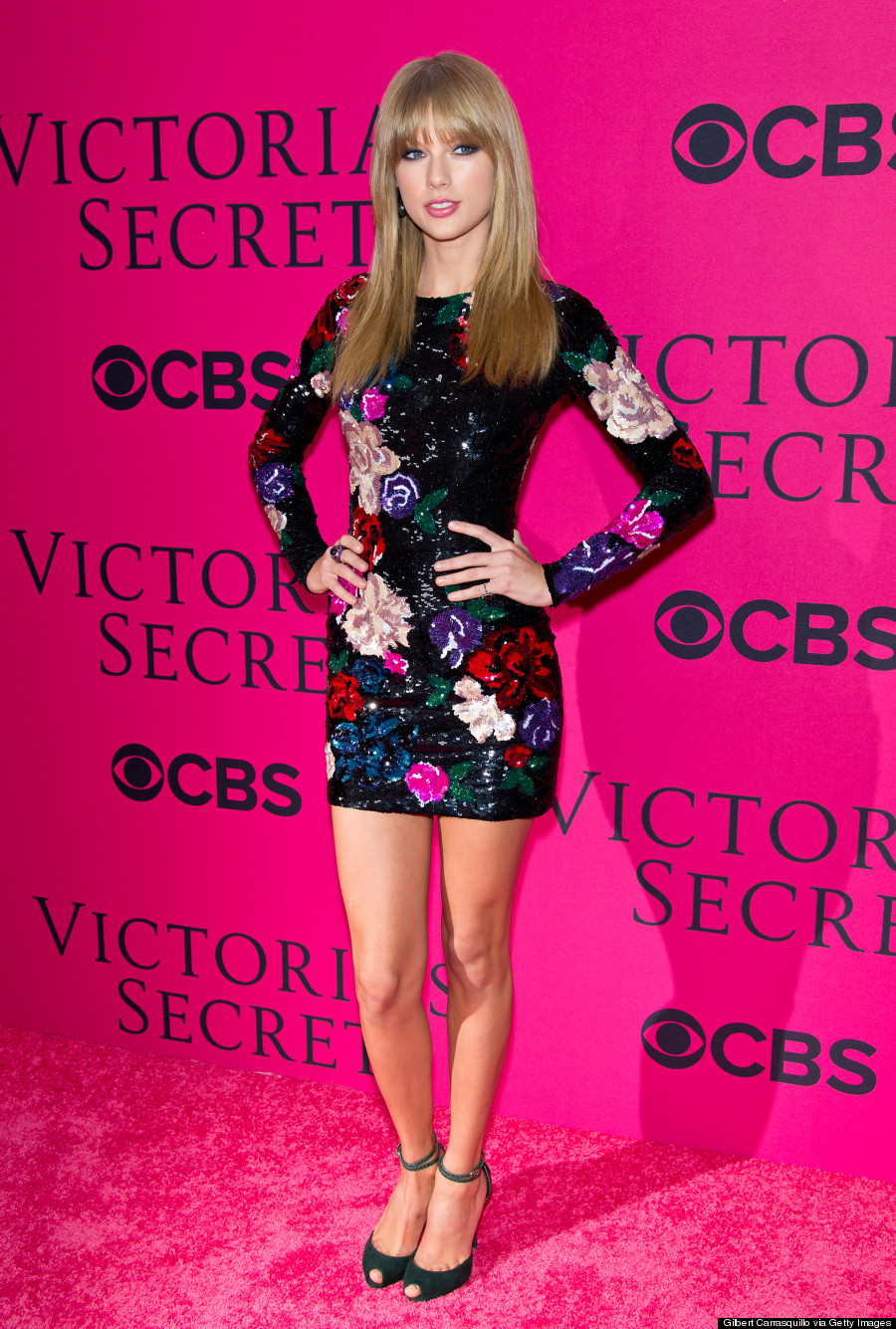 Check out all of her looks at the show:
Taylor Swift At The Victoria's Secret Fashion Show 2013