Liberal campaign staffers in Bourassa have been caught on camera removing a NDP sign in a potential breach of the Canada Elections Act.
A spokesperson for Dubourg's campaign confirmed the team removed the sign after first calling New Democrats and asking them to do so. After the campaign manager was unable to speak with anyone, he left a message and had the sign taken down. It's captured on the video above at the 1:50 mark.
But the sign wasn't one promoting NDP candidate Stéphane Moraille. Instead, it advertised a "Club Privilege" website the NDP has created to mock Dubourg, a former Quebec MNA, for taking a $100,000 allowance after he quit his seat this year after nine months in office to run federally.
Liberal Leader Justin Trudeau has pointed out that NDP Leader Thomas Mulcair received a similar payment when he left Quebec politics in 2007.
Mulcair fully completed his mandate, but when he did not run in the ensuing election he received $135,000, George Smith, Mulcair's executive assistant, told HuffPost.
The sign looked similar to the image posted to Twitter below from The Globe and Mail's Daniel Leblanc, only Trudeau was included in the image.
Bourassa, vacated by new Montreal mayor Denis Coderre, has long been considered a safe Liberal seat. But NDP supporters believe they have a shot and took to Twitter Friday to accuse the Grits of dirty tricks.
According to Section 325 of the Canada Elections Act, "no person shall prevent or impair the transmission to the public of an election advertising message without the consent of a person with authority to authorize its transmission."
Voters in Bourassa, as well as Toronto Centre and the Manitoba ridings of Brandon-Souris and Provencher head to the polls on Nov. 25.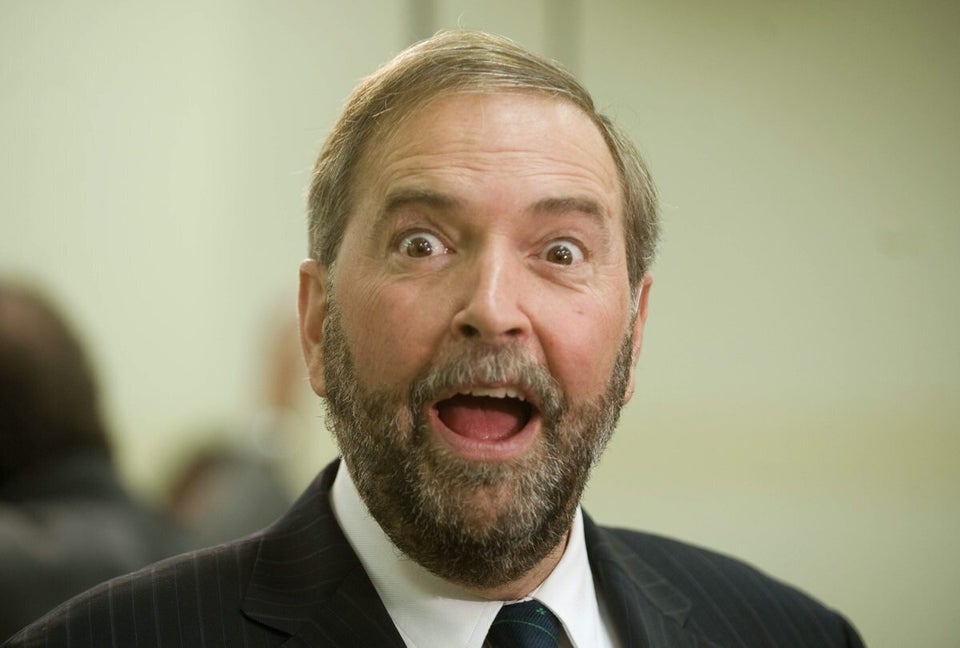 What Mulcair's Really Saying