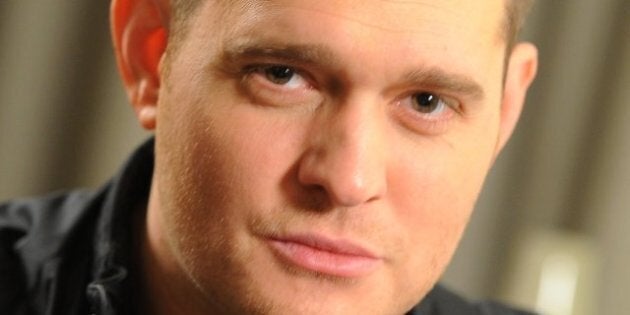 B.C.'s favourite crooner, Michael Bublé, is furious over plans to rename Coquitlam's Red Robinson Show Theatre when the venue in which it's located becomes the Hard Rock Casino in December.
"I was in shock and just really hurt; hurt for Red, hurt for our community. It really bothered me," the singer told CTV News.
The move is being seen by many as a blow to the legacy of Red Robinson, a legendary DJ in the province, famous for bringing rock and roll to its airwaves, and for emceeing an Elvis performance in Vancouver.
Robinson's fans launched an online petition Thursday calling on the venue's operator, the Great Canadian Gaming Corporation, to keep the name intact, saying:
We the undersigned are outraged by the slap in the face to one of the Lower Mainland's most beloved residents. To honor a man by naming a building after him is a great honor. But to throw that away after 7 years is a disgrace.
Bublé tweeted out the link, writing: "The name should remain!"
By Friday morning, over 2,600 people had signed the petition, many of them posting their reasons to the site:
"Honouring the Pioneers of Rock and Rock and one of the few Canadians in the Rock and Roll Hall of Fame," wrote Vancouver DJ Terry David Mulligan.
Angus McPherson from Burnaby added: "A pioneer in Rock n' Roll is being given a slap in the face by some corporate fool who wants change for the sake of change... Sad and stupid all rolled into one!"
Chuck Keeling, spokesperson for the Great Canadian Gaming Corporation, told The Vancouver Sun that they were monitoring the petition and feedback.
"This was a difficult decision to make, knowing the type of role Red has had in the Vancouver music scene, and the relationship Red has had with us," he told the newspaper. "(Changing the name) wasn't a knee-jerk reaction."
Keeling said the casino has suffered financially since the construction of the 2009 Port Mann Bridge.
Bublé is unimpressed, suggesting the name change reflects badly on B.C.
"This is a guy who doesn't come along every day, but once in a lifetime. He creates culture. I couldn't respect him more," the singer told The Province.
"What does this say about us?"
Like this article? Follow our Facebook page

Or follow us on Twitter