Unable to oust him from office, council instead overwhelmingly passed two motions — with a third to come Monday — that would all but reduce Ford's role to ribbon cutting.
A much subdued Ford, in contrast to his previously combative style, said he was left with no choice but to turn to the courts.
"This is going to be precedent setting," Ford said in a shaky voice during one of the debates.
"If we move ahead with this, then obviously if someone else steps out of line like I have, this is going to affect councillors and the mayor for years to come."
However, Ford's lawyer told The Canadian Press after Friday's votes he had received no instructions to actually start litigation but would do so if instructed.
However, George Rust-D'Eye did offer some clarification as to the grounds on which the mayor could mount a court challenge.
Council could not act on "speculation or irrelevant allegations" and its motions could be seen "as an attempt to punish (Ford) for alleged personal conduct, or as a symbolic statement of council's intent to be doing something in response to it," Rust-D'eye said.
"There is no evidence before the council suggesting that the mayor has failed to exercise or abused his powers, or been unwilling or unable to fulfil them."
Unbowed councillors, who have expressed increasing distress at Ford's follies, voted to strip Ford of his ability to appoint key committee chairs or to exercise emergency powers. The motions were immediately adopted as bylaws.
"Councillors had their say today," Ford told reporters. "Taxpayers are going to have their say on Oct. 27 (2014)."
The third motion, to be debated on Monday, would see his office and budget essentially moved to the control of the deputy mayor.
John Mascarin, a municipal law expert, said Ford faced an uphill battle if the matter does end up in court even if Rust-D'Eye has raised a few arguable points.
"Council clearly has the authority to do what it has done," Mascarin said.
"The city's case is very clear."
Any case to quash the bylaws — likely on the grounds council acted illegally or in bad faith — would be heard before Ontario Superior Court. Ford would also probably seek an injunction to put the bylaws on hold pending the outcome of the case, which could take many months.
Coun. John Filion said he was "extremely careful" with the wording of the motions, and said he was confident what council did was legal.
"Ironically, the mayor who had sort of divided everybody geographically and ideologically has now brought everybody together," Filion said.
A dissenting vote came from Coun. David Shiner, who questioned council's action.
"It's unfortunate council has taken away the authority of the electorate to respond and to allow the person who was elected to maintain his responsibilities or decide that he should be out of office," Shiner said.
Ford has stubbornly refused to take a leave or resign since reports of a video surfaced in May showing him apparently smoking crack cocaine.
During a subsequent investigation, former staffers told police of his guzzling alcohol while driving, lewd and bizarre behaviour, and his consorting with suspected sex-workers.
Ford's grip on his position took another serious body blow on Thursday when he made a crude sexual comment on live TV.
He initially refused to apologize, then, as his wife who seldom appears in public stood uncomfortably nearby, said he was sorry.
The mayor's frat-house vulgarity drew wide condemnation from councillors, who literally turned their backs when he spoke during Thursday's various debates.
Councillors Friday condemned the crack-smoking, binge-drinking, foul-mouthed mayor for his behaviour.
Ford's conduct, which has garnered attention around the world, has spoken volumes and his public support has largely turned away, especially over the last few days, Coun. Denzil Minnan-Wong said.
"We need to protect the staff and we need to take away his power for the good of the city," Minnan-Wong said.
Ford's criminal lawyer Dennis Morris said council's actions against a "wounded" mayor were purely political.
"They're usurping his powers. It's like a palace coup," Morris said, adding his client was working out and drinking protein shakes.
Ford has said he's been receiving unspecified support from a team of health-care professionals.
Ontario Premier Kathleen Wynne said council would have to make it clear it could not function as a result of the Ford scandal before she would consider action.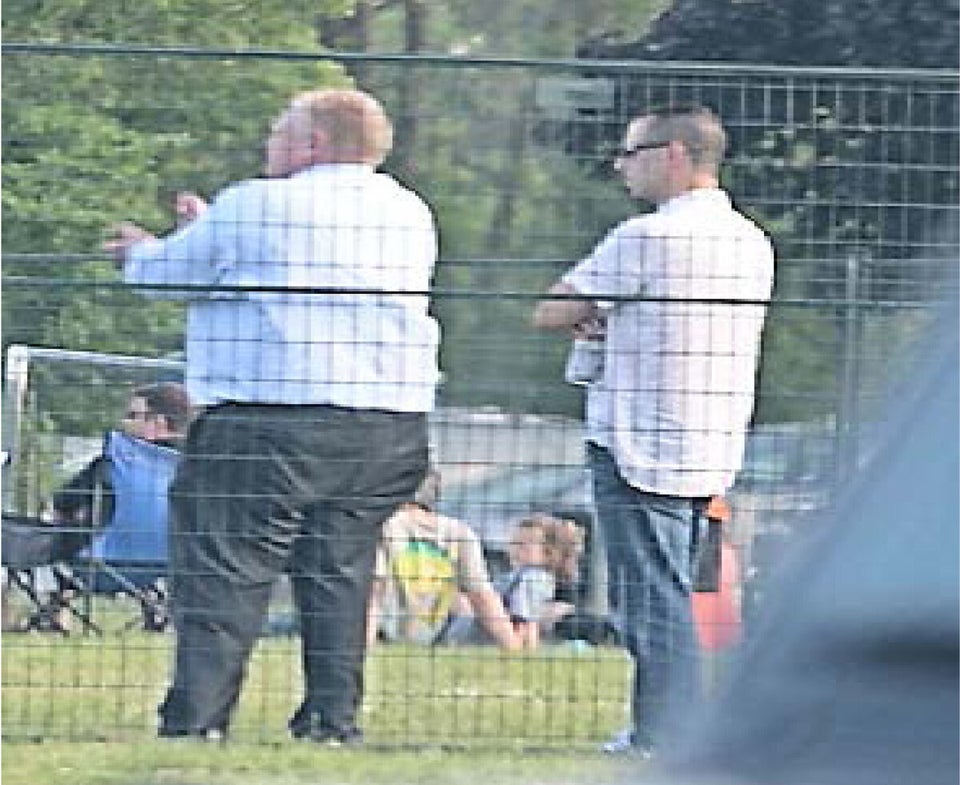 Police Surveillance Of Rob Ford