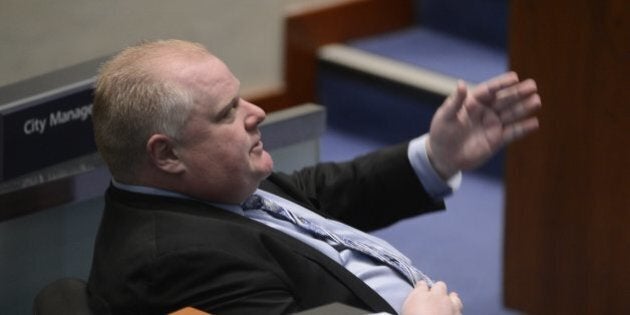 It was inevitable, really. All of Canada can't stop talking about Rob Ford, and now they won't be able to stop singing about him, either.
Set to a famous aria from George Bizet's Carmen, the two-and-a-half minute song details the ongoing controversy the mayor has faced since admitting last week he smoked crack.
The aria's lyrics were written and arranged by Calgary Opera conductor Topher Mokrzewski, with Aaron Dimoff singing the part of Ford and performers Alex Beley and Tyler Fitzgerald as the Ford Nation Chorus.
Full lyrics of the opera below the video and slideshow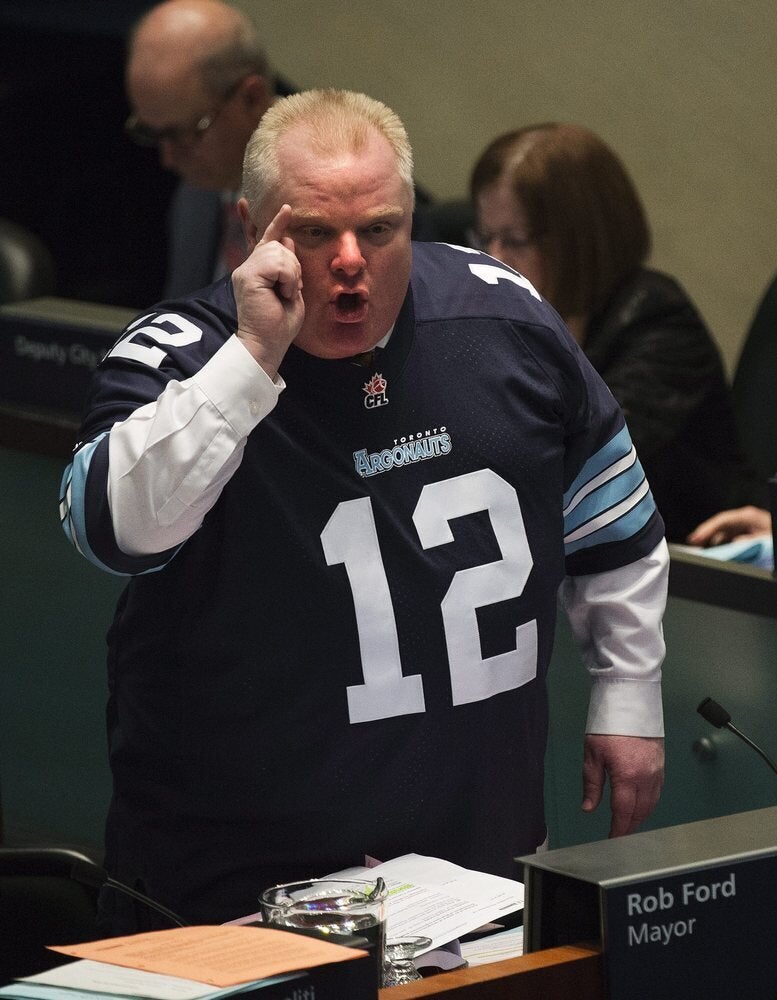 Text of "The Rob Ford Aria"
Yes it's me, I'm still the Ford you knew, still just the same old chap who'd not smoke crack with you.
Hail from Etobicoke, not in that video.
I still yearn to coach the kids at Don Bosco.
Pillar of that quiet society, the vast majority who'd see on bended knee,
Those lazy, soft elites, who rule on Bay Street, they who all believe the media conspiracy!
Wait! You've heard Chief Bill Blair, it's absurd, it's just that paper's way to make a fool of me.
They detest the stand I take for you.
I'm the man you chose to see things through.
Ah no, they can't, they won't remove me from here.
I'm Mayor Rob Ford, your champion,
Never smoked crack, (ahem) wait, I've smoked crack. I'm just in a drunken stupor.
Sorry my bad, I've done wrong. Just vote me in again, this too shall pass, I love my job, God bless.
All hail our fearless leader. Ford Nation lives, (somehow) it lives!
He protects us taxpayers.
Now it's time to move on.
We'll vote him in again, we pray he reigns another thousand years.