School field trips to Toronto City Hall have been suspended until further notice over concerns the Rob Ford scandal has made the building an "unsafe environment" for children.
Councillor Karen Stintz told HuffPost Canada on Thursday that she received a notice from her children's school that their scheduled trip to city hall next week has been cancelled.
Stintz followed up with the city manager and learned the protocol office has indeed decided to cancel all school tours Monday and Tuesday.
"Just with everything swirling around, the new revelations, the erratic behaviour, the vulgar language, it's just not deemed an appropriate environment to bring children into," Stintz explained.
International interest in Ford has brought an increased media presence to city hall. Since the mayor admitted to using crack cocaine on Nov. 5., Stintz estimates "over a hundred media outlets" were set up in the building at one point.
"It's distracting from the other business that we're doing."
She cited two separate incidents involving children on recent school trips that influenced the protocol office's decision: one in which a child was hit by a camera, and the second when staff members defied specific instruction to avoid the mayor's office.
"Protocol had made the decision to not take the kids through the mayor's office — they took them to chambers — but the mayor's staff took the kids into the mayor's office, separating them from the protocol office," Stintz said.
School tours have been relocated to the Toronto Archives until further notice.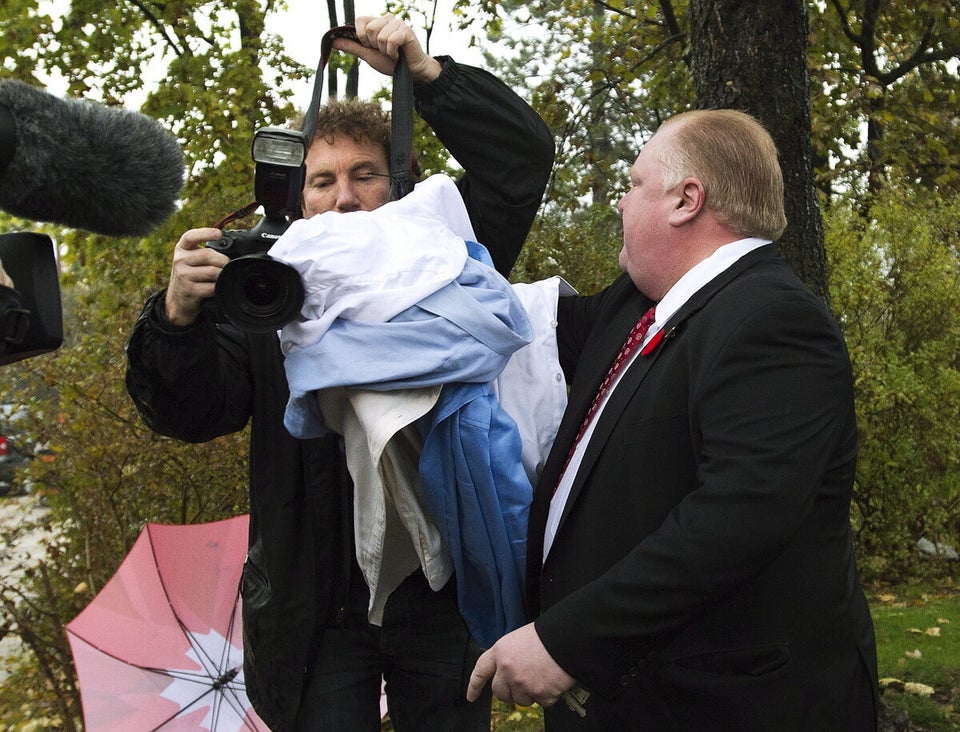 Rob Ford Shoves Photographers