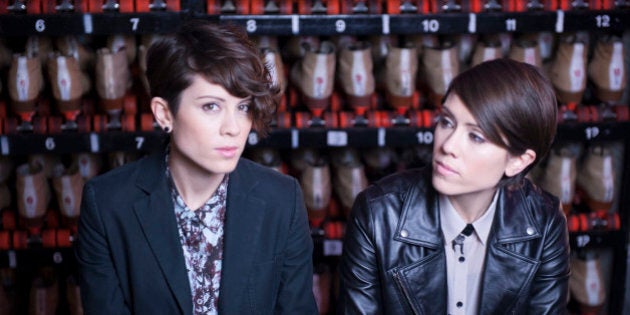 The devastation those residing in the Philippines from Typhoon Haiyan has been unimaginable. But bands from near and far are trying to help in whatever ways they can, including Canadian pop stars Tegan and Sara.
"It's heart wrenching to see so many people impacted by this disaster, and it's hitting home even more because we are heading there to perform in Manila in less than two weeks so will see some of the effects first hand," the group wrote in a post on their website. "Our deepest sympathies go out to the victims and their friends and families all over the world as they struggle to recover from this disaster."
The group announced they will go ahead with their show in Manila at the NBC Tent on Nov. 25. However, the band will also be collecting "canned food, bottled water, clothes & slippers, blankets, medicine/vitamins, tents, garbage bags and any other items you have that could help those in need." They'll also donate a portion of their ticket and merchandise sales to the Red Cross.
Finally, Tegan and Sara are putting up various items including a vinyl boxset and autographed items. Proceeds from these bids will go to the Canadian Red Cross with the Canadian Federal government matching that amount.
The band is just one of dozens assisting in any way they can. Musicians such as John Legend, Linkin Park, producer Mark Ronson, Justin Timberlake as well as festival organizers such as Glastonbury Festival have tweeted links to Unicef for people to donate as well as other auctions taking place online to raise monies. Music For Relief is also helping out and have raised over $13,000. There is no word yet if any of the major American television broadcasters are planning a special concert or telethon to assist with relief efforts.
Elsewhere, Silverstein is auctioning off autographed drumsticks, a box set and other items with proceeds going to World Vision Philippines. The annual KROQ Almost Acoustic Christmas is also auctioning off tickets and special packages between now and next Friday (Nov. 22) with proceeds going to the Red Cross Disaster Fund.
There are also several benefit concerts sprouting up around North America and Europe to assist those affected. A benefit concert in the Philippines took place on Wednesday evening. According to RadioRepublic proceeds go to the country's Red Cross.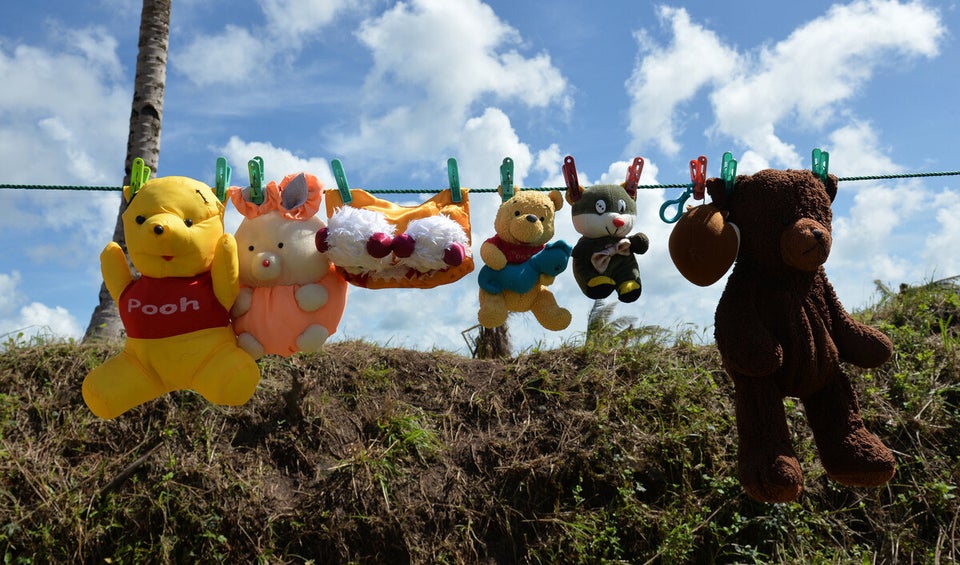 Typhoon Haiyan Aftermath (WARNING: GRAPHIC IMAGES)