A Filipino woman working in Surrey, B.C., is returning to the Philippines with the hope Canada will fast track a visa for her daughter, who survived devastating Typhoon Haiyan.​
Canada announced Wednesday it would, upon request, prioritize the processing of immigration applications from Filipinos who have been "significantly and personally affected" by Typhoon Haiyan.
Nenita Yap, who works as a nanny, lost her mother, sister, and some of her nieces and nephews in the typhoon; they are all missing and presumed dead in Tanauan City in the province of Batangas.
But even though her home and neighbourhood were blown away, she has since discovered 15 members of her family survived, including her teenage daughter, Samantha.
The 13-year-old clung to the rafters of her home, while the wind tore off the roof off. When waves of water dragged her away, she survived by grabbing a tree and holding on until she was discovered the next day.
"I am so proud of her that she didn't give up," said Yap, who is anxious to be reunited with her daughter.
"It would be like a happy and crying moment. And people will be like, 'Why is she crying?' I will not let her go."
Yap also discovered that despite her sister's death, one of her nieces did survive the typhoon. She feels it's her duty to take care of her and hopes to bring her to Canada along with her daughter.
Canada's Immigration Minister Chris Alexander said visa applications from the most affected islands in the Philippines will be processed at a faster pace.
"We know these people have lost the lives of relatives in many cases, property, homes, and we want them to benefit from the opportunities that await them in Canada," said Alexander.
The minister said the government wants to give priority to those applications.
"We've already identified hundreds of them...and we're going to move them more quickly."
The announcement from Ottawa could not come soon enough for Nellie Vandt, who helped organize a disaster relief fundraiser in Surrey on Thursday.
"I want to bring my family here. I have been here for 23 years and I've been trying to bring them here — but there are so much requirements," said Vandt.
The government says it could speed up the process for up to a thousand applicants, and immigration lawyer Catherine Sas points out that's not only people who are already in the system.
"They're saying anybody who can show they are personally and significantly affected will get the benefit of this provision," said Sas.
Yap says she's grateful for the chance, and has pledged to do all she can to bring her daughter and orphaned niece to Canada.
"I will not let her go. I will not ever let her go again."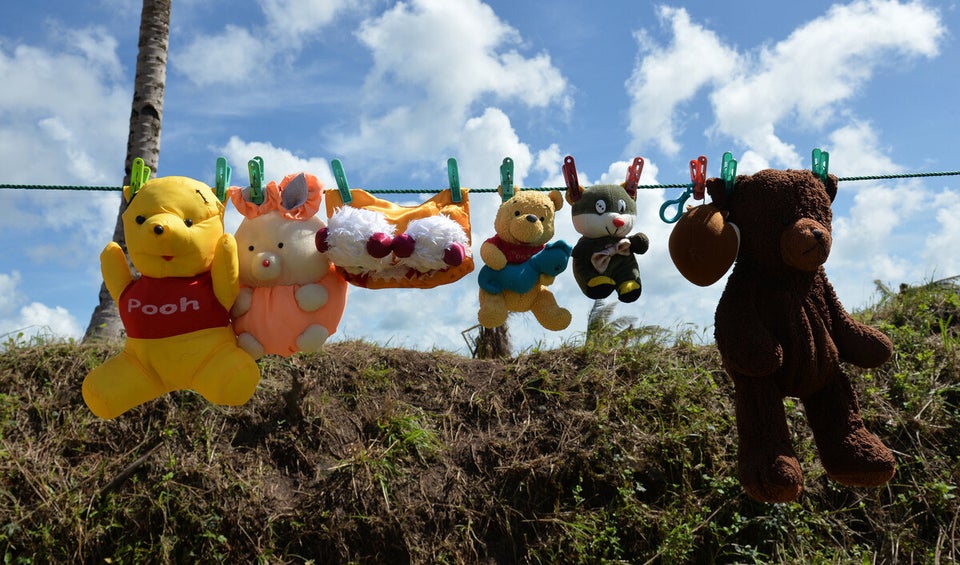 Typhoon Haiyan Aftermath (WARNING: GRAPHIC IMAGES)