 When Rose Samaniego first heard about the devastation caused by Typhoon Haiyan in the Philippines, her first thought was one of deep worry.
She was concerned about the well-being of her mother and other family who still live there.
The owner of Kulinarya Filipino Eatery in Coquitlam quickly reached for the phone, but communications were down. After two days of trying, she finally reached her mother.
"The line was not that good, but I heard her voice, and that was enough for me," she said.
"Where we live is surrounded by water, but not hit by the typhoon. I was scared because she was by herself at home."
Armed with the knowledge of her family's safety, Samaniego turned her attention to the greater problem.
Thousands were dead, while hundreds of thousands of others were, and still are, displaced and desperately in need of food, water and shelter.
The restaurant owner wanted to help, but wasn't sure how, so she turned to one of her strengths — cooking.
Samaniego decided to bottle and selling her uniquely Filipino "Salad Sisters" salad dressing, made using fruits like papaya and calamansi.
All proceeds are going to the Canadian Red Cross' relief effort. Samaniego has also set up a donation box at her eatery and will match every dollar donated by customers.
"We're hoping, in our own little way to be able to make a small difference, even just to buy water for people who need it over there," she said.
Benefit concert for typhoon relief
Pop singer Joey Pacis, known as Joey Albert in her native Philippines, said this disaster has hit the Filipino community particularly hard, even compared to recent calamities.
"It's always hard for Filipinos abroad, because we're so far away, we feel helpless," she said.
"You never think, as a Filipino here, that you're going to be very affected if you don't have a relative there, but after seeing the pictures, I was starting to get more and more emotional."
Pacis and her group, the Manila Band, are throwing a fundraising concert to help out with the relief effort, on Saturday, November 23rd at the Executive Plaza Hotel in Coquitlam.
Tickets to the show are by donation to the Red Cross.
Pacis adds that the time of year means the need is even greater in the Philippines.
"Christmas is coming up and it's just even hard thinking about us enjoying Christmas here and them not having anything."
CBC is "In Your Neighbourhood". Join us for a live remote broadcast of CBC Radio One's 'The Early Edition' and 'On the Coast' in Coquitlam at the Poirier Sports and Leisure Complex (633 Poirier St.). CBC News Vancouver will also be on location and broadcasting live.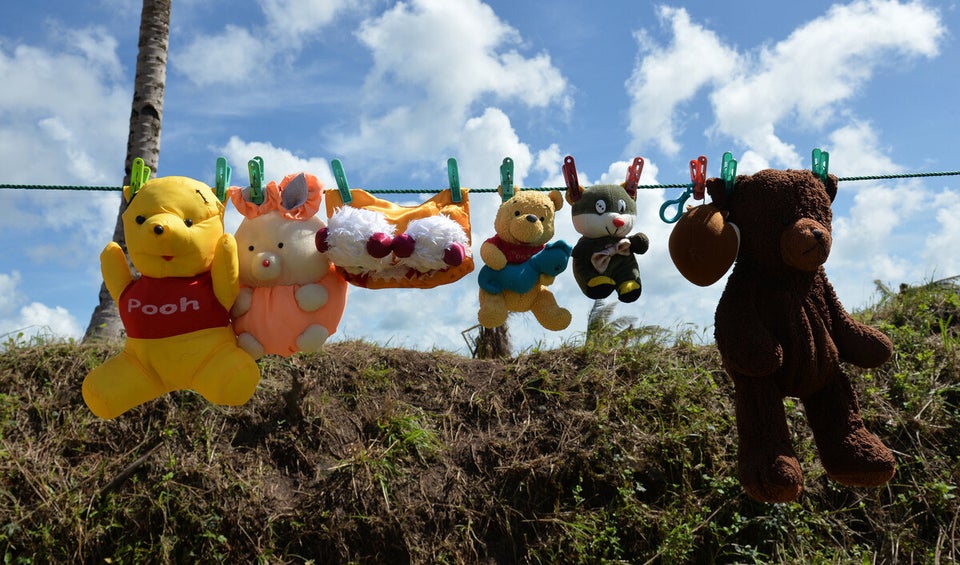 Typhoon Haiyan Aftermath (WARNING: GRAPHIC IMAGES)