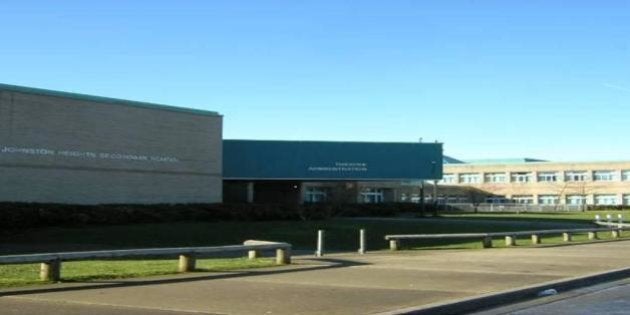 A strict anti-homophobia policy has been adopted by the Surrey, B.C., school board, little more than a decade after it went to the Supreme Court to keep books about same-sex partners out of the classroom.
The board says it will include curriculum and learning resources that reaffirm the inclusion of all members of the community, regardless of sexual orientation or gender identity.
The board will also add a statement of values to its policies stating that it "will not permit or tolerate any homophobic and/or transphobic behaviour."
In 1997, parents, teachers and students in Surrey squared off over a policy to ban books in kindergarten and Grade 1 that portrayed same-sex couples. The Supreme Court finally ruled against the board in 2002.
James Chamberlain, the kindergarten teacher who launched the challenge, is now a vice-principal in Vancouver.
"I'm pleased to see they've finally taken some decisive action and are starting to move away from the homophobic history of the board," he said.
Anthony Hope, 16, a gay Grade 11 student at Johnston Heights Secondary School in Surrey, was happy to hear about the new policy.
"It's been a long time coming for sure," Hope said. "I think in the context of the book banning, it was in a different time period, of course. It wasn't able to happen then. I think we're now in a generation where we're ready to be accepting of gays, lesbians."
Transgender student skeptical
Tanner Trainer, 15, agrees the new policy is a positive first step, but he's not sure it will do much good.
"I don't think it's going to change much," he said. "It's kind of hard to change someone's ways when it's been like that for so long."
Trainer is a transgender student who recently dropped out of two Surrey schools after repeated taunts.
"It was terrible, honestly it was hell," Trainer told CBC News. "There was a lot of homophobia. I got a lot of stuff walking through the hallways."
Trainer is now taking testosterone as he transitions from female to male.
The Surrey Teachers Association helped draft the new policy, which is effective immediately.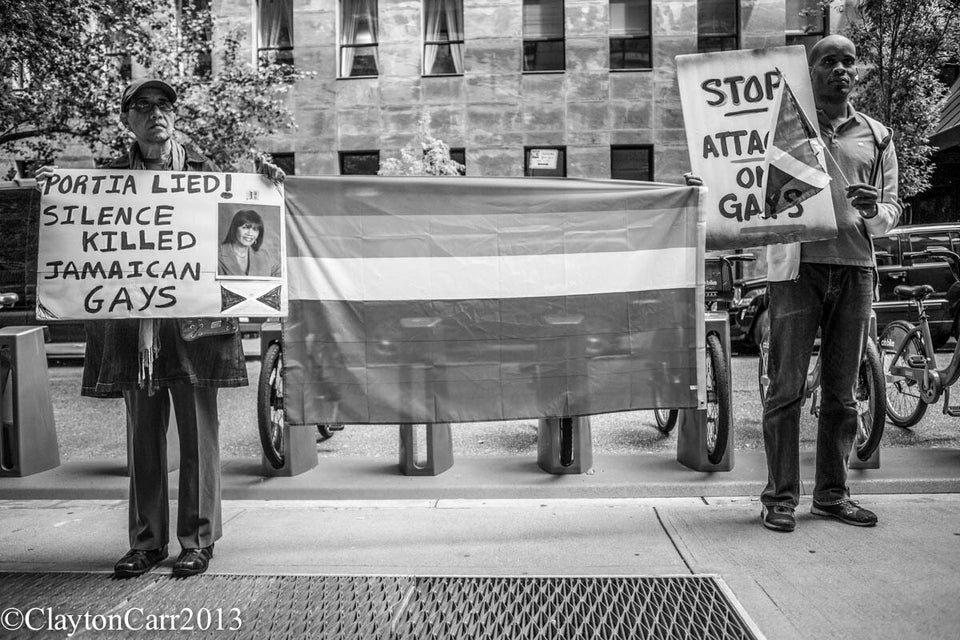 Jamaica Anti-Homophobia Protest In NYC