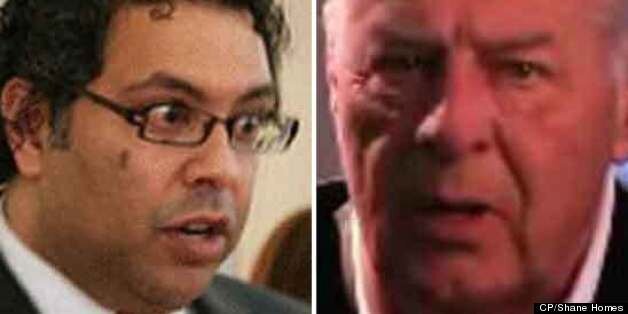 CALGARY - A developer who was secretly recorded discussing a plan to defeat members of Calgary city council has filed a defamation suit against Mayor Naheed Nenshi.
Documents filed in Court of Queen's Bench allege Nenshi distorted the comments made by Cal Wenzel for his own political gain.
None of the allegations in the lawsuit have been proven in court.
The video surfaced in April and showed Wenzel telling a meeting of fellow developers which councillors he approved of and which ones he was supporting with campaign donations.
At the time, Nenshi called for an investigation into whether there was any breach of election laws.
Wenzel later said he had made no secret of how unhappy he was about the governance in Calgary, but said he never requested or received a favour from any alderman.