Bollywood's answer to Brad Pitt and Angelina Jolie just hit a new milestone.
Aishwarya Rai and hubby Abhishek Bachchan hosted India's first amFAR gala on Sunday and the glamorous couple certainly pulled out all the stops when they walked the carpet.
Ash shone in a winter-white traditional Abu Jani Sandeep Khosla creation which featured delicate beading and gold embroidered flowers, while husband Abhishek stuck with a black classic tux.
The beautiful twosome weren't the only hotties in the house; Hollywood also flew in for a taste of India.
Oscar-winner Hilary Swank, singer Kesha and "Basic Instinct" star Sharon Stone attended the event and they had nothing but good things to say about India's First Family.
Stone said, "Aishwarya had come to Cannes as she is the L'Oreal girl. It is very gracious of her to come here. I am looking forward to seeing [them] [Sunday' evening. They are generous people."
Rai had equally lovely things to say about the amfAR global fundraising chair.
"It's very generous of her," said Ash. "We salute her passion to drive so passionately towards this cause. She is worthy of salutation."
Stone had such a good time at the event, that she said she would even love to star in a Hindi movie.
"Of course, I have seen many [Hindi] films. The language is different, but I like it," she said. (Bollywood producers: Now's your chance!)
The gala, which took place at the Taj Mahal Palace Hotel, included a gold-themed fashion show, a live auction and a performance by Kesha.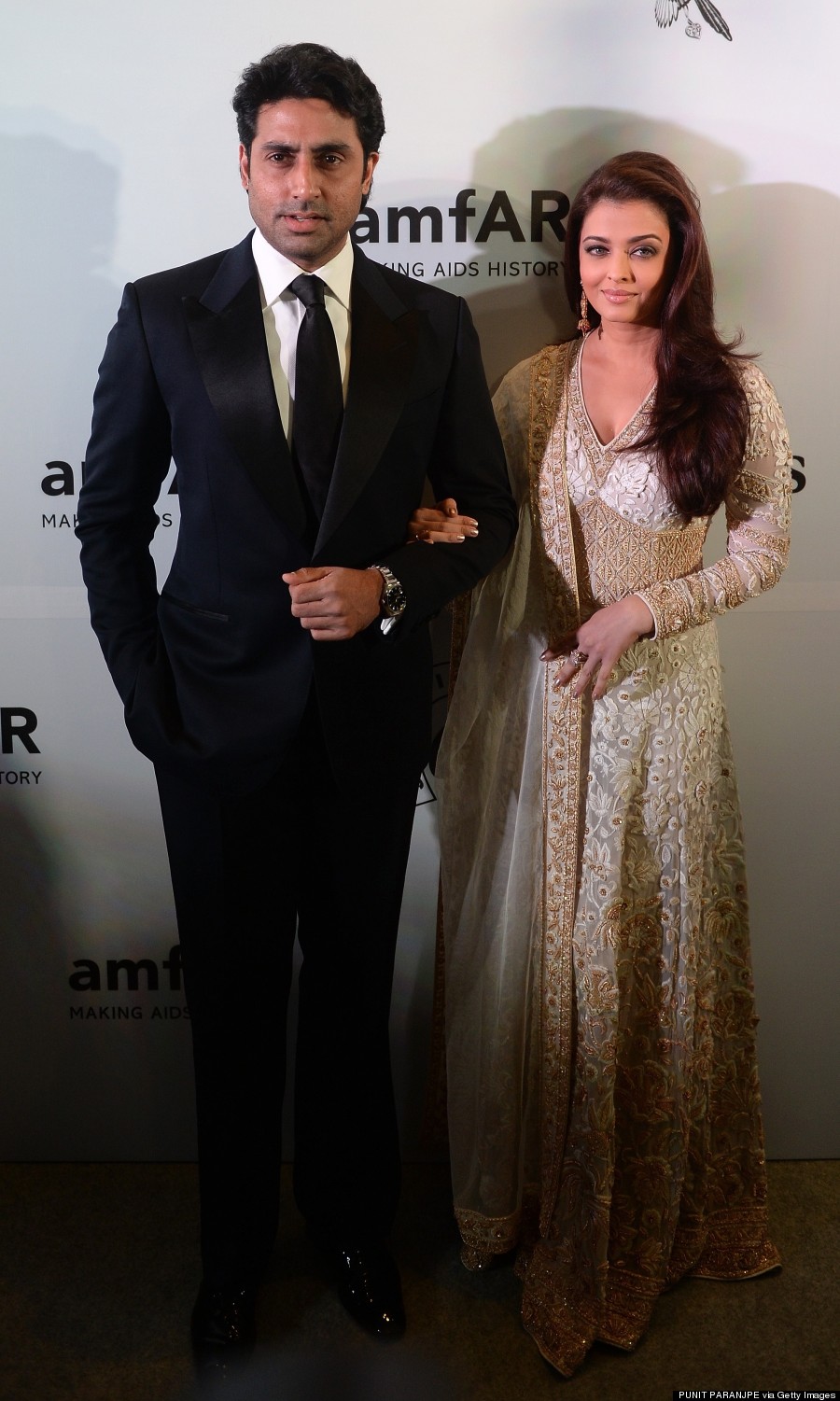 More pics from the event:
Aishwarya Rai, Abhishek Bachchan Host India's First amFAR Gala