Nerd, begone!
"Big Bang Theory's" resident geek hottie Melissa Rauch has ditched her trademark glasses, cardigans and floral blouses for something decidedly more sexy for the December issue of Maxim magazine.
The 33-year-old blond took it off (and then some) in the sizzling S&M-inspired photo shoot, sporting a sparkly black dress with a deep-v neckline in one photo and a dominatrix-themed ensemble in another which featured a bra, leather straps, long gloves, a short skirt and a peplum attachment.
But guys, you don't need to be a stud to impress this funny lady.
Rauch, who is also a member of the comedic stage show "The Realest Real Housewives," tells Maxim that she's not looking for a man with a set of six-pack abs. Instead, she just wants someone who can make her laugh.
"I absolutely love a funny guy," she says, "I am a sucker for it."
Well Melissa, better get ready for a ton of funny fan mail!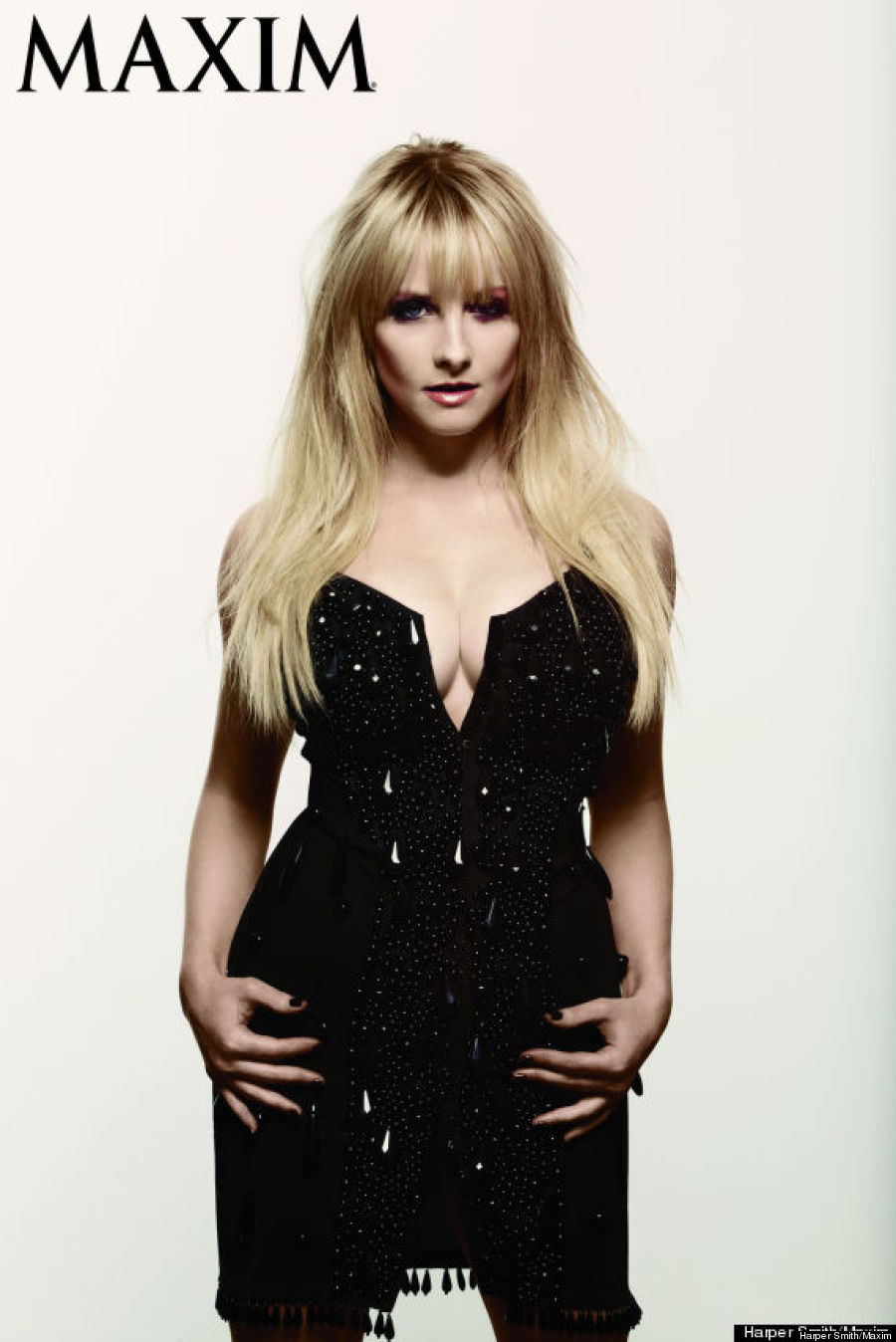 Also on HuffPost