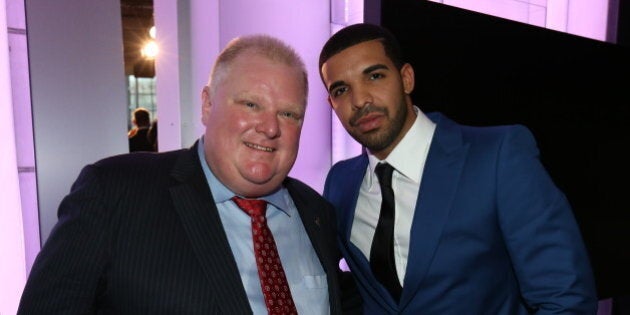 Just when you didn't think Rob Ford could get any worse, he does. From his proposal for mandatory drug testing for Toronto City Council members and manhandling reporters at City Hall, to opening up about his oral sex habits and appearing on Fox News, we've reached the point where it's almost like there's nothing Rob Ford won't do.
But frankly, we've had enough, so to channel our rage (since it's not like Rob Ford is going anywhere anytime soon), we've put together playlist of songs and explain how they chart the RoFo scandal timeline, from Arcade Fire's "The Suburbs" to Drake's "Headlines" to the Spice Girls' "Stop." (Unfortunately, there's not a song called, "UGHHHHHH Are You Kidding Me?!?")
In case anyone wants to turn our scandal song cycle into a "Mama Mia"-style Broadway musical, hit us up on the Twitter. We're gonna make millions!