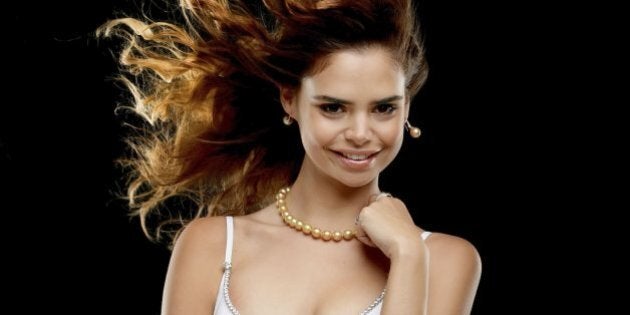 Here's a question jewelry designer Ann Middleton probably didn't think of when she made a $1 million bikini: Can you swim in it?
The short answer (at least, according to us) is a resounding no, but that doesn't mean the swimsuit isn't fun to look at!
Model Samantha Harris (seen in the photos below) will be wearing the suit during the festival and we have to say that we don't envy the young lady who will no doubt be very cautious while walking around to ensure that none of the pricey jewels fall off.
"I hadn't done a swimsuit before," said Middleton, "but when I saw the design, I knew I wanted to create a seemingly simple, perfect, beautiful garment."
Beautiful? Totally. Simple? Well, with almost 100 Australian South Sea pearls and a bunch of straps criss-crossed across the suit, we're not so sure.
Let us know in the comments below!