Ever since Bo (played by Anna Silk) mysteriously disappeared at the end of Season 3, we've seen little teases of her thus far in Season 4. In Episode 1, a pair of eyes (obviously Bo's) quickly opening, and in Episode 2, Bo on a train with a little bit of dialogue, but that's it.
Now, before Episode 3, Showcase has shared an exclusive photo of Bo from the upcoming episode on Sunday, November 24. In it, Bo jeopardizes her life to save a haunted family. As you can see in the exclusive photo below, there appears to be a gun pointed at her. In the meantime, Dyson races to be by Bo's side and Lauren's past catches up with her. That's all we've got!
(Click for full-sized image)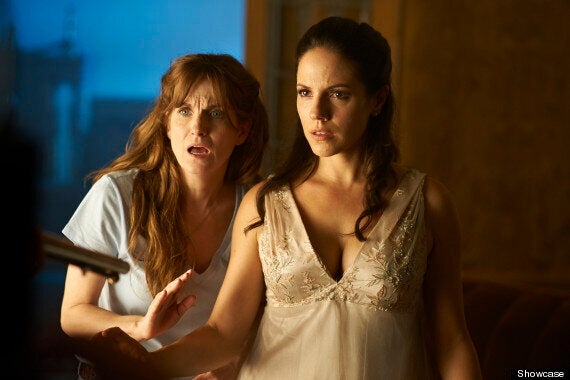 "Lost Girl" Season 4 airs Sundays at 10 p.m. EST/PST exclusively on Showcase.