If you want an example of just how surreal things have become in Canada's largest city, look no further than this clip from the debut episode of "Ford Nation" on the Sun News Network.
In a segment near the end of the new, hour-long program hosted by embattled Toronto Mayor Rob Ford and his brother, Councillor Doug Ford, the duo plays a recent clip from "The Daily Show with Jon Stewart."
"I would ask you please respect my family's privacy," the contrite-sounding mayor told reporters.
But Ford didn't seem quite as upset Monday night.
In fact, as the cameras cut to both brothers, they were shown laughing at the Stewart clip and seemingly unable to keep a straight face.
After, Rob Ford again apologized for his "inappropriate comment" and said once again that he is happily married to his wife.
"It was a pretty stressful week and there's no excuse for it," Rob Ford said. "I don't use excuses and cop-outs, so, again, I made a mistake so we're going to move on and talk about our record."
Doug Ford sarcastically said he was "shocked" to hear his brother make an off-the-cuff comment. More laughs.
But let's just take a step back and think about how unusual all of this is.
"I think the veneer has finally come off Mayor Rob Ford. You're now seeing the real Rob Ford," Davis says. "This is a guy who's kept this locker room side of him in check and it's now becoming clear."
Then, Rob Ford apologizes at a press conference with his wife, a woman who is rarely seen in public. He appeals for privacy, but then drags his wife through a pool of reporters instead of taking a back door.
Then, a major U.S. comedian mocks him in a clip that has been shared around the world.
Then, just days later, Ford replays that very clip — replays his "unforgivable" language — on a television show that he now hosts.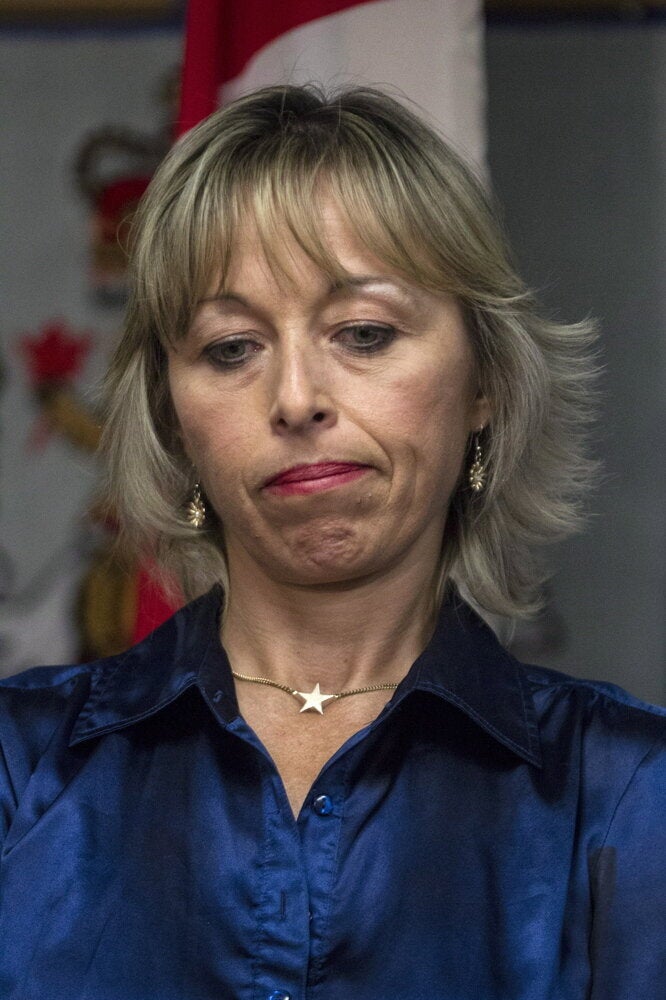 Renata Ford, Wife Of Toronto Mayor