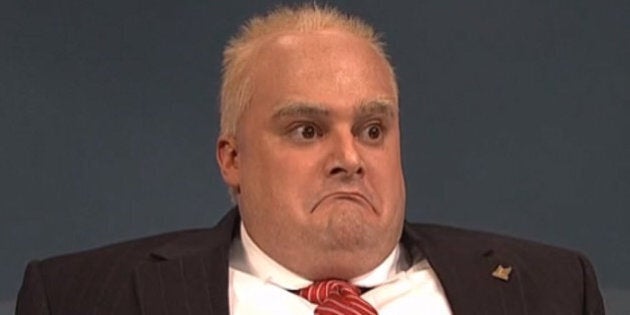 It may be hard to be Toronto mayor Rob Ford right now, but it turns out it's also hard playing him on TV.
The 36-year-old "SNL" actor was in enough pain that he had to miss the premiere of his film "Delivery Man," which stars Vince Vaughn.
In the now-famous skit, Moynihan's Ford stumbles into a podium during an uncomfortable press conference -- something Torontonians and people around the world have experienced many times in the past month.