No one throws a party like Rider Nation and that cunning reputation is set to get a surreal boost when they host the hometown team, as it goes for glory at this year's Grey Cup.
The Saskatchewan Roughriders clinched a berth at the 101st Grey Cup, which takes place Sunday Nov. 24 in Regina, after laying a merciless pounding on an error-prone Calgary Stampeders squad on Sunday.
For such a devout and faithful fan base, being the host city for a Grey Cup that their team is playing in is the dream scenario.
Making the whole situation even harder to swallow for Stampeders fans, long-time Stamps quarterback and beloved personality around Calgary, Henry Burris, is leading the Hamilton Tiger-Cats into the heart of Rider Nation as the other contenders in the big game.
The Ticats punched their ticket to this year's championship game with a 36-24 win over the Toronto Argonauts in the East Division final earlier Sunday.
The Grey Cup game starts at 5 p.m. local time, 6 p.m. EST, and 4 p.m. mountain time, but the pre-game show starts at noon local time, 1 p.m. EST or 11 a.m. mountain.
For those who couldn't get their hands on tickets to the game, TSN is broadcasting the game and pre-game show.
The Roughriders will attempt to become the third host team in a row to win the CFL's championship trophy. The Argonauts beat Calgary in Toronto last year to take the Cup and the B.C. Lions won it in Vancouver in 2011.
Story continues below poll
Meanwhile, Grey Cup madness has started, with fake tickets to the game appearing online and city mayors placing their bets.
Hamilton Mayor Bob Bratina and Regina Mayor Michael Fougere made their bets official, with the mayor of the losing team wearing the winning team's jersey at the next council meeting.
Then there are the Regina grocery stores, which are having to ship in extra watermelons for Sunday. And no, they're not there to be eaten.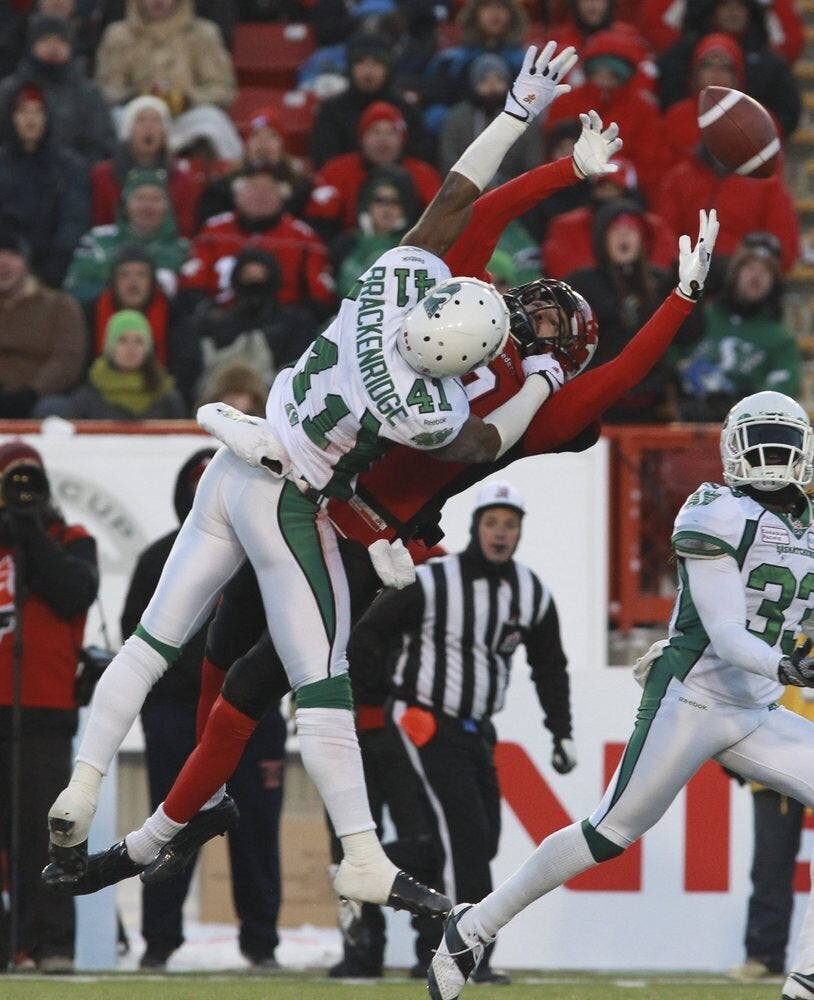 The Build Up To Grey Cup 101