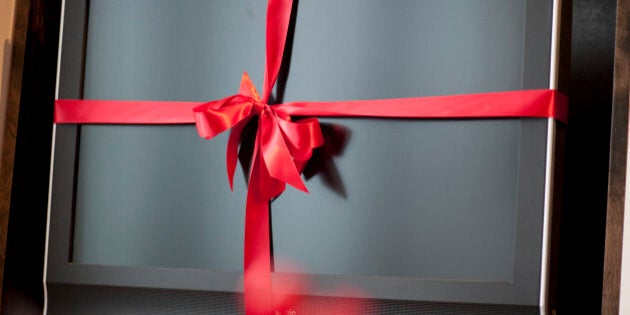 It's that time of year again: the newest gadgets and gizmos have arrived, and they are being frantically added to the wish lists of adults and children alike. It might be a television, a new gaming system, or maybe a new way to listen to their favourite tunes. It could be very small, like a new pair of speakers, or it could be very big like, say, a Tesla car. (Hey, it can't hurt to dream!)
This year, there is truly a new and shiny piece of technology for everyone on your list. The only problem is whittling your wish list down to a reasonable level -- so many choices, so little time!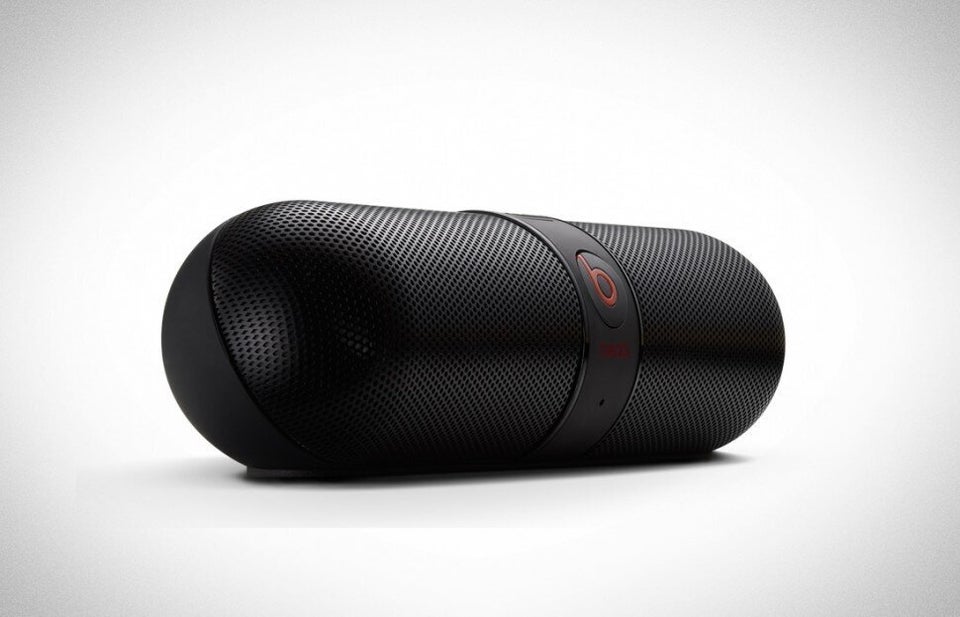 The Best Of This Year's Electronics
There are many wireless speakers, but the Beats Pill Portable Wireless Speaker with Bluetooth technology might be the sleekest-looking one on the market. These speakers are built for treble-heavy sound to fill a small space (don't expect huge bass levels), but you can't beat that form factor.
Bud earphones are good, but if you want to listen to your music in style, you need over-the-ear headphones. As the name says, these rest over the head and sit on the ears. The comfy cushions surrounding each cup cancel outside sounds, leaving you in peace with your tunes. There are a lot to choose from and it depends on what you're looking for. If you're looking for something that has good sound at a good price, try the Philips SHL3000RD -- often called a good starter pair.
The Playstation 4 console has the most buzz when it comes to gaming systems this year. With a November 15th release date, it'll be out just in time for the holiday rush.
Sony's newest console will deliver cutting-edge graphics and true HD gameplay in 1080p for a truly immersive gaming experience. On top of playing exciting launch games such as Knack and Killzone: Shadow Fall, the PS4 can run your favourite apps (Netflix, YouTube) and will play your family's entire collection of DVD and Blu-ray movies.
HD television technology is advanced enough that there are multiple options for any given price range. The newest trend to watch out for while browsing television sets is "smart TV". This means that the television comes with apps that allow you to access your favourite channels or shows with the tap of your finger. Smart TVs all come with standard HDMI outputs, and they are all web-capable (which means you have built-in access to services like Netflix and YouTube from your couch). If you don't have a media box that lets you access these services (such as a game console, or a device like Apple TV), it would make sense to balance the pros and cons of owning a smart TV. It could end up being quite a smart choice for your family!
Samsung, Apple, Google, and HP (just to name a few) released new tablets this year, so there are plenty of options for the aspiring technophile. If you're upgrading, and if you're an Apple fan, you might want the iPad mini, which is easier to tuck into your bag, but offers the same experience as the full-sized tablet.
If you're an Android fan, Samsung, HP and Google all released tablets that offer the full android experience at varying price points and sizes. Along the same vein, the Kobo Vox is an entry-level e-reader/Android tablet worth considering.
There's so much choice in this market, starting with the Apple iPhone 5s/c in gold or silver. There's the HTC One as well, but this year is about Samsung and the Galaxy S4. The S4 comes with a quad-core processor, a high-quality camera, and technology so sophisticated that you only need to wave a hand across the screen to answer the phone. The future is calling: will you answer?