Kate Middleton didn't have the best start to her day on Wednesday.
The Duchess of Cambridge faced a gust of wind that lifted up her pleated skirt when she made a charity visit at Place2Be in London, but luckily she avoided a full-on wardrobe mishap.
Princess Catherine's Marilyn Monroe moment didn't stop her from looking fab in the navy Orla Kiely skirt and matching MaxMara jacket which she paired with blue suede Alexander McQueen pumps and a matching envelope clutch. (Doesn't Kate have the best fall/winter wardrobe?)
The potentially embarrassing event happened when Prince William's wife bent down to accept flowers from nine-year-old Tierney Potter, a student at St. Edmund's School, when the wind picked up and lifted up her skirt.
Fortunately, the rest of the visit went mishap-free as the Duchess made her rounds sans baby Prince George, who was most likely with Kate and William's nanny back at their home in Kensington Palace.
But we think the Duchess just didn't want to carry the heir to the throne, because, as she mentioned earlier this week, the royal tot is "growing up so fast."
We would get tired of carrying a baby in our arms all day too!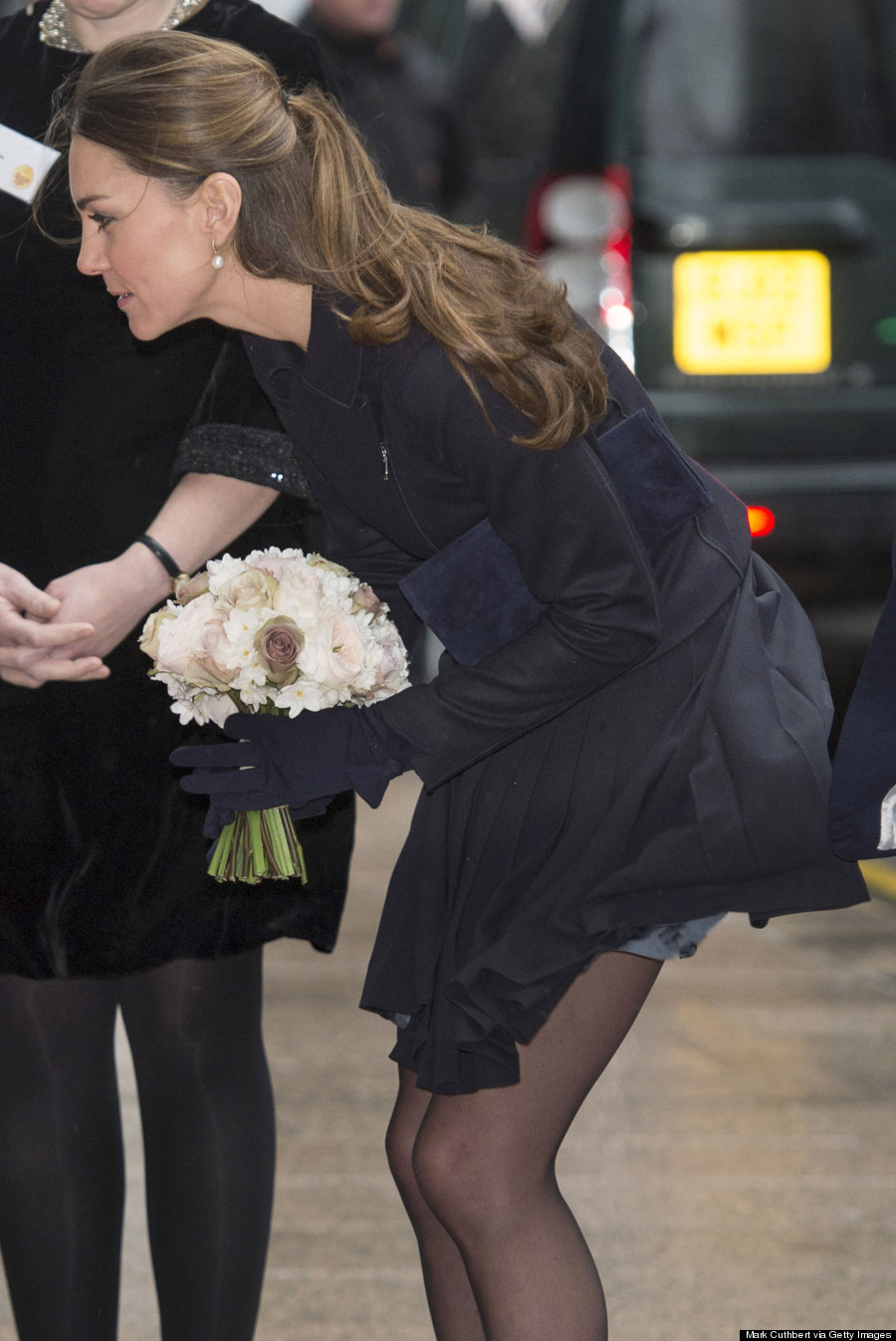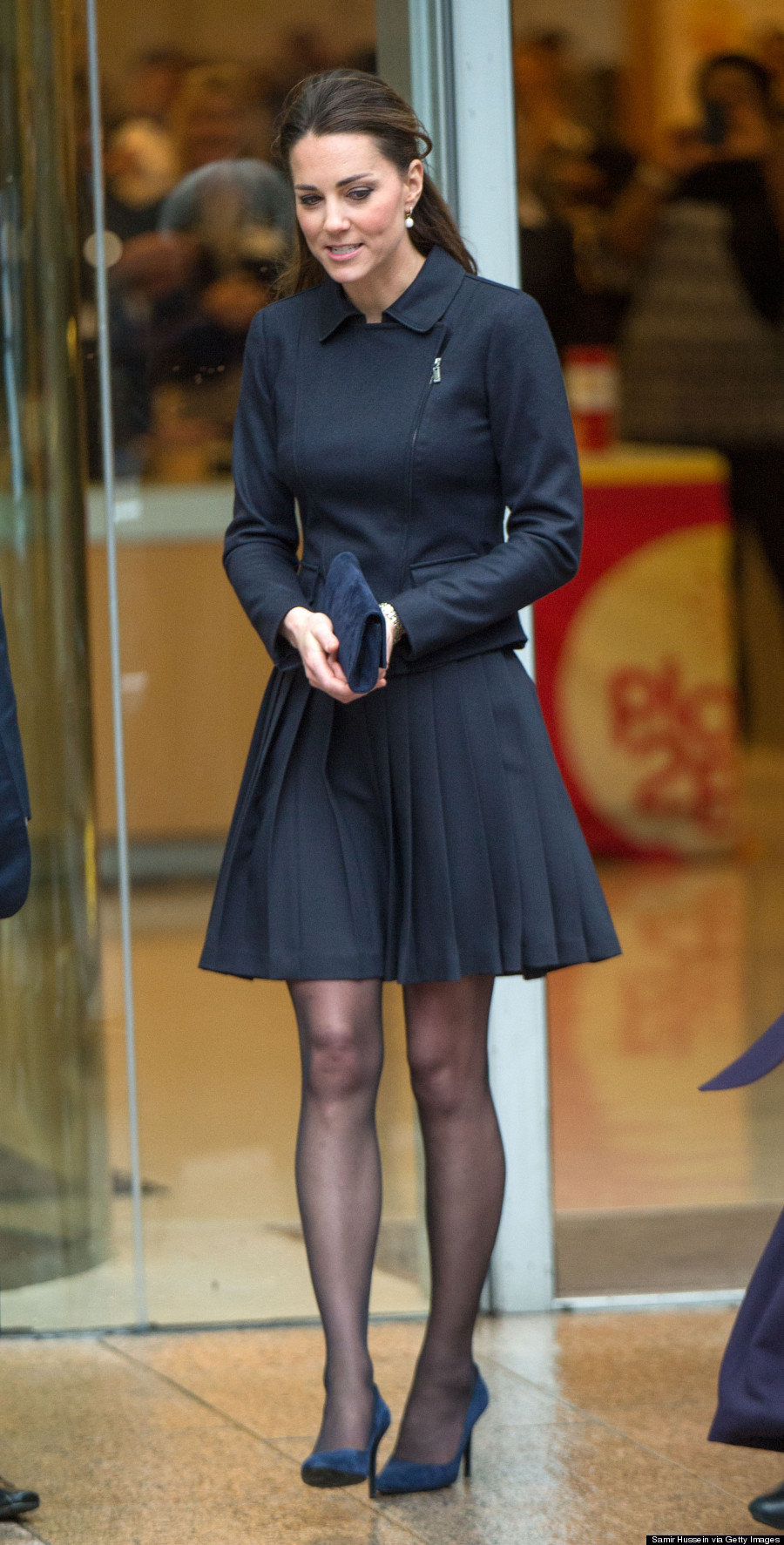 Kate's coats are so inspiring: