AP
November 22 marks the 50th anniversary of the death of John F. Kennedy and one image (besides the tragic killing of the former president) still stands out in our minds: Jackie Kennedy's pink suit.
Most of us are familiar with the late former First Lady's iconic outfit (including her often duplicated pillbox hat) which she wore at the swearing in of former president Lyndon B. Johnson even though it was covered with JFK's blood.
Former First Lady "Lady Bird" Johnson detailed Jacqueline Kennedy Onassis' strength and composure during the swearing-in and noted her elegant suit:
"Her hair [was] falling in her face but [she was] very composed ... I looked at her. Mrs. Kennedy's dress was stained with blood. One leg was almost entirely covered with it and her right glove was caked, it was caked with blood – her husband's blood. Somehow that was one of the most poignant sights – that immaculate woman, exquisitely dressed, and caked in blood."
So, in honour of the late president's passing and Jackie's incredible courage, we take a look at seven facts you may have not known about her elegant pink suit.
1. The Chanel Myth
Legend says that the suit was created by iconic fashion designer Coco Chanel but this is false. In fact, it was a reproduction by New York fashion salon, Chez Ninon, who made it for her in 1961.
2. Whatever Happened To The Suit?
According to the Los Angeles Times, the suit sits in the National Archives, has never been cleaned and is banned from public display under Kennedy family instructions until at least 2103.
3. And The Hat?
The L.A. Times reports that the iconic pillbox hat, which was removed at Parkland Hospital while Jackie was waiting for doctors to confirm her husband's death, is lost. It was last known to be in the possession of her personal secretary, Mary Gallagher.
4. True Colours
The suit took nearly 90 hours to make and included many shades of pink including raspberry, cherry, rose and blush.
5. A Personal Favour
Jackie, who had already worn the suit at least six times before Dallas, sported it on that fateful day because her husband requested it. The suit was his personal favourite.
6. A Contradiction
However, Jackie's personal assistant, Providencia Paredes, says she chose the suit for the Dallas event because JFK told her to "pack something light because it's supposed to be warm over there."
7. Jackie's Strength
Although her suit was stained with JFK's blood, Jackie insisted on wearing the suit at Johnson's presidential swearing-in. When asked if she wanted to change, Jackie replied, "No, I want them to see what they have done to Jack."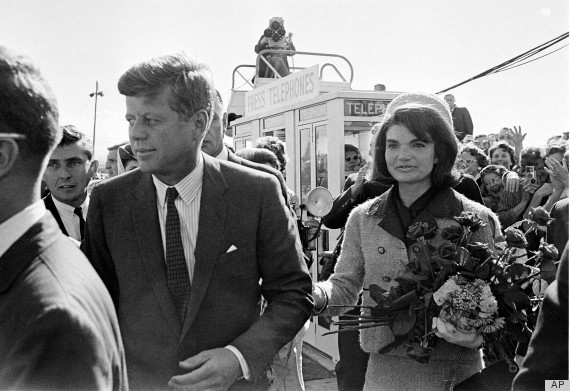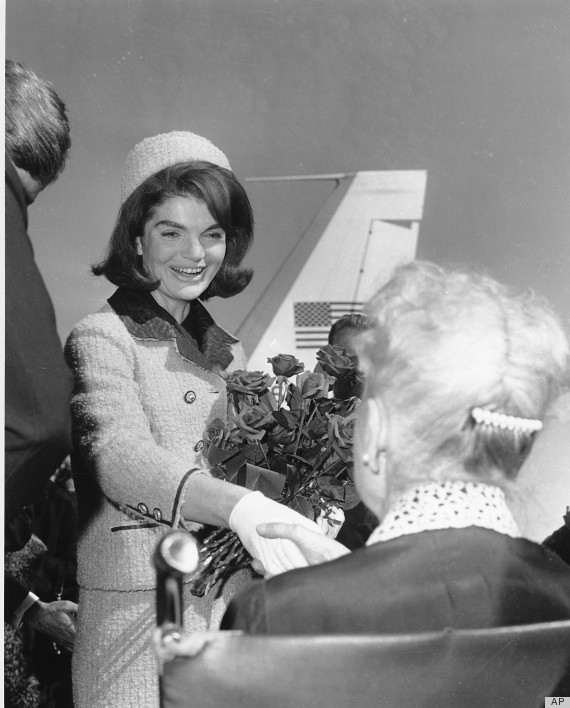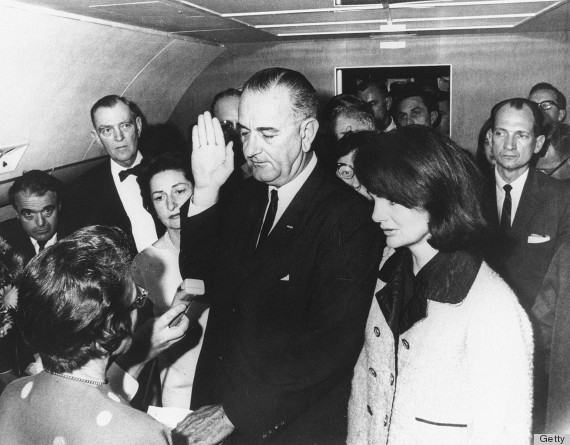 Jackie had incredible style:
Jackie Kennedy Onassis Style (PHOTOS)