George Pimentel via Getty Images
Who needs Katniss Everdeen when you could have the hottest "Hunger Games" twosome right in your backyard?
That's what happened when actors Jena Malone and Sam Claflin took over the "Catching Fire" red carpet premiere on Tuesday night in Toronto without the movie's star, Jennifer Lawrence.
The cute actors, who play tributes Johanna Mason and Finnick Odair in the much-anticipated sequel out Nov. 22, were a welcome distraction from the Rob Ford obsessed city, and luckily they brought their style A-game, which didn't include wearing Toronto Argonauts jerseys.
Instead, Malone went glam in a dress by Budapest designer, Dora Abodi, which included a fitted bodice that flared out, a studded trim and a thin gold belt with jeweled embellishments.
But the "Stepmom" star couldn't seem to handle the cold Toronto weather, which dipped below zero, and threw on a gorgeous leather motorcycle jacket, which only added to her cool factor.
The 28-year-old has been impressing us with all of her red carpet looks lately, from the sexy sheer panel dress she wore at the "Catching Fire" L.A. premiere this week to the chic printed two-piece she sported last week.
What do you think of Jena's dress? And are you excited to see "The Hunger Games: Catching Fire"? Let us know in the comments below!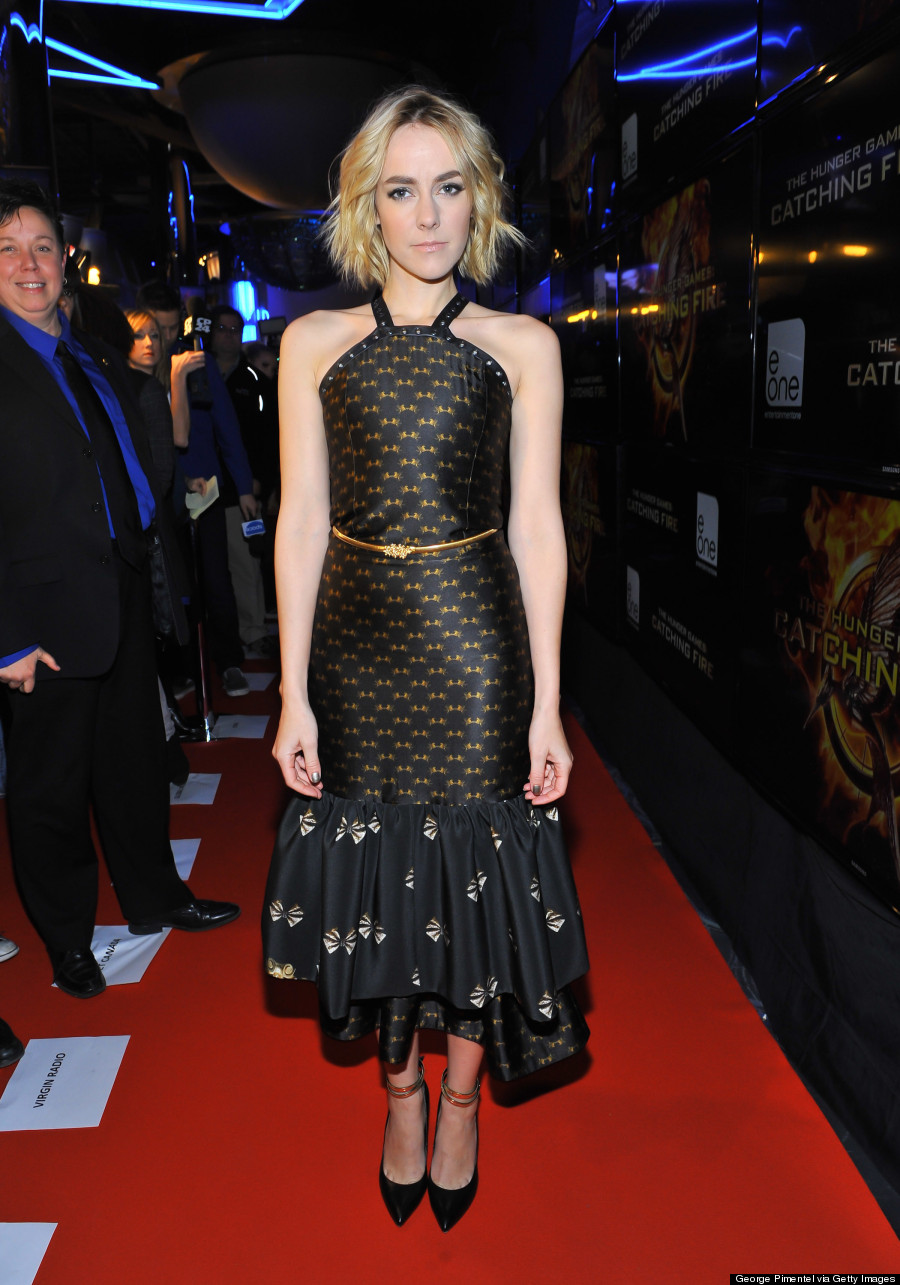 May the odds be ever in your favour!