"I truly have to read the e-mail like a hundred times, every time to make sure that it is real and not just my friends pulling my leg," the 17-year-old North Vancouver photographer told The Huffington Post B.C. in an e-mail. "The amount of excitement you feel when you find out that your hard work has been awarded is tremendous."
Gregus Jr. says the GDT award is considered one of the top three wildlife photography competitions in the world. While he has been submitting his work to the competition for years (often in the amateur category), this year marks the first time he competed among the adult professional photographers and came away with a prize.
The winning photograph for Gregus Jr., "Final Performance," depicts a whale that was beached in White Rock on June 12, 2012, The Vancouver Sun reports.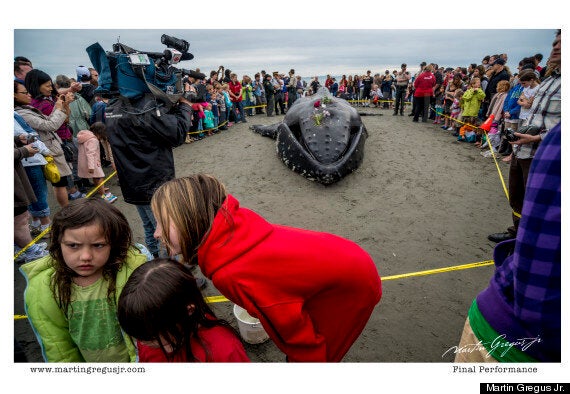 Gregus Jr. remembers that day well. He was getting ready for school when he heard about the whale on Facebook. He and his father dropped everything and rushed to the beach to capture the scene. He recalled the morning's events in an e-mail to Huffington Post B.C.:
I always wanted to photograph whales but I never though this would be the base of it. When we first got there, the whale was surrounded by lots of people. The police, Vancouver Aquarium staff, aboriginals, and bystanders had already taken the netting that killed the whale off and fenced the area. The aboriginals laid flowers on the whale's head as it passed away only minutes after we arrived. I walked around this majestic creature several times looking for different angles either close to the ground or up high by climbing on my dad's shoulders, trying to document the people around me and their feelings towards this sad event. After about one hour we ran back into the car. My dad was going to work, so he dropped me off at the SkyTrain; I quickly ran to school just in time for my second block.
Like this article? Follow our Facebook page

Or follow us on Twitter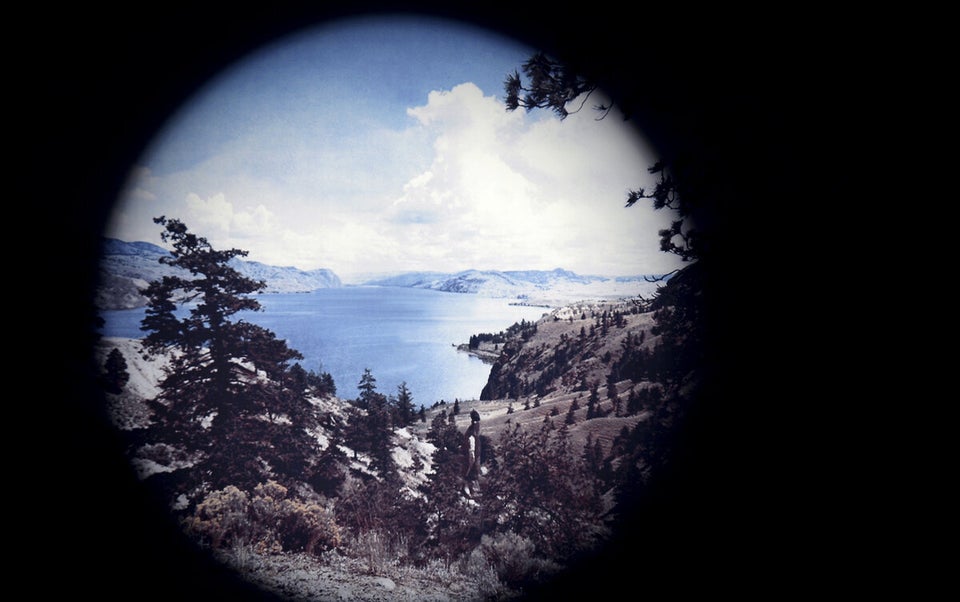 Erin Shirreff Wins Aimia AGO Photography Prize