Have we ever mentioned that we're huge fans of Mindy Kaling?
Not only does the author star in a successful TV show that she created ("The Mindy Project") and gives out thoughtful and hilarious advice to teen girls but the 34-year-old also has eye-catching style.
Lena Dunham's BFF showed off her love for high fashion (and maybe for the holiday season?) in a festive knit Kenzo two-piece when she attended the Girls Inc. Los Angeles Celebration Luncheon in Beverly Hills on Wednesday.
The best parts of the outfit, aside from the wearer, were the diagonal lightning bolt print and topaz gemstones which made the cute ensemble perfect for a holiday Christmas party.
Mindy even got her beauty look right-on with a dark berry lip and the hottest eyeshadow colour for the holidays: Grey!
So if you're in need of a little fashion inspiration for the winter, look no further than this gal.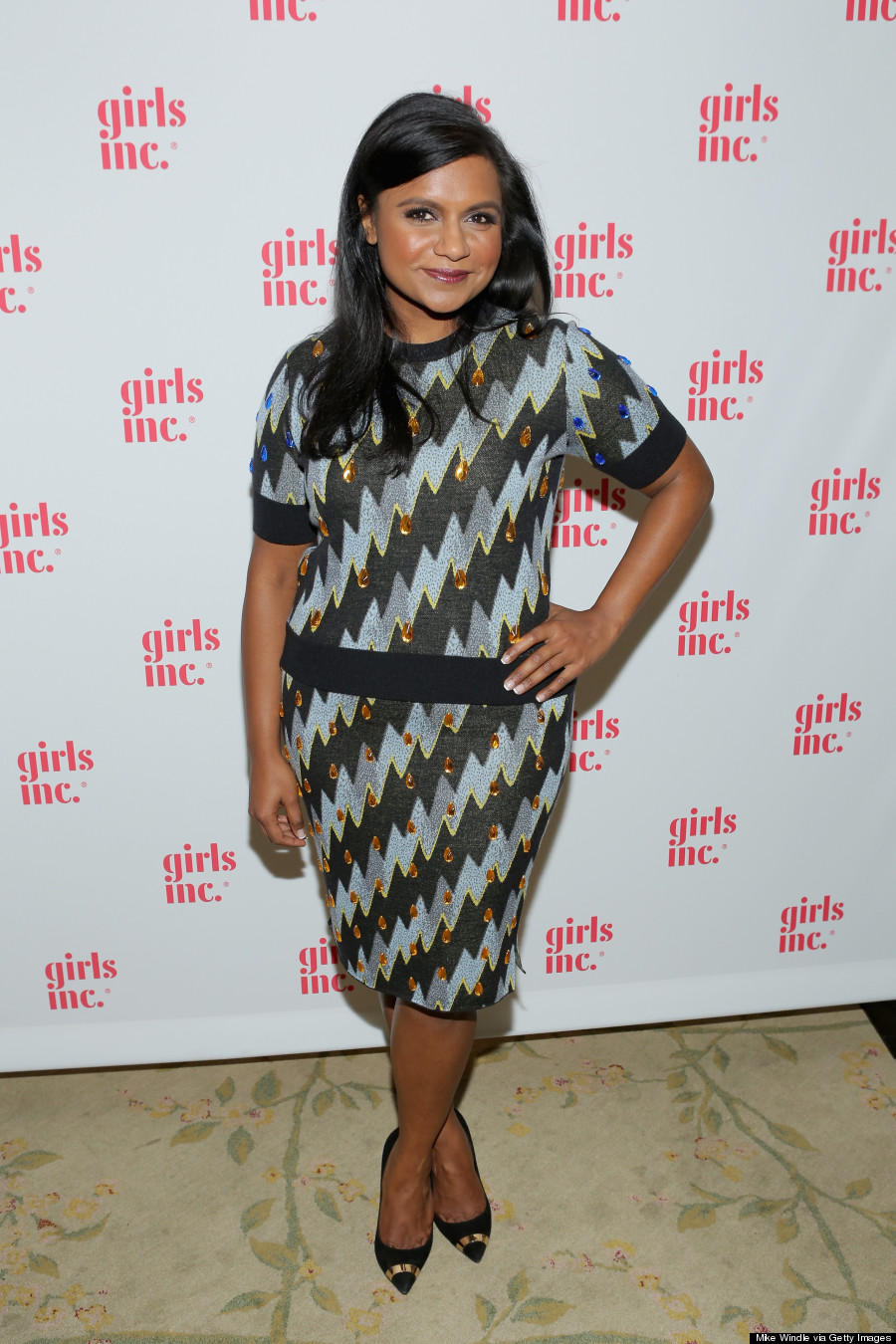 Love ya, Mindy!