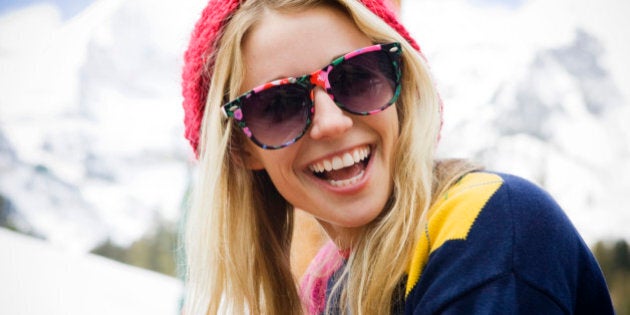 In a word, winter is bleak. Once it sinks in that there are only months of darkness ahead, the only thing you want to do is complain and wear pajamas. However, finding pieces that make you want to leave your house and be a social human are an important part of, well, survival.
To make it easier on you, we've rounded up ten winter fashion ideas for 2013/2014 to help assist with holiday inspiration. (Celebrities aren't the only ones who can look fab in the cold.) And at the very least, take solace in knowing you can always just buy a great coat, and simply refuse to take it off.
Story continues below the slideshow: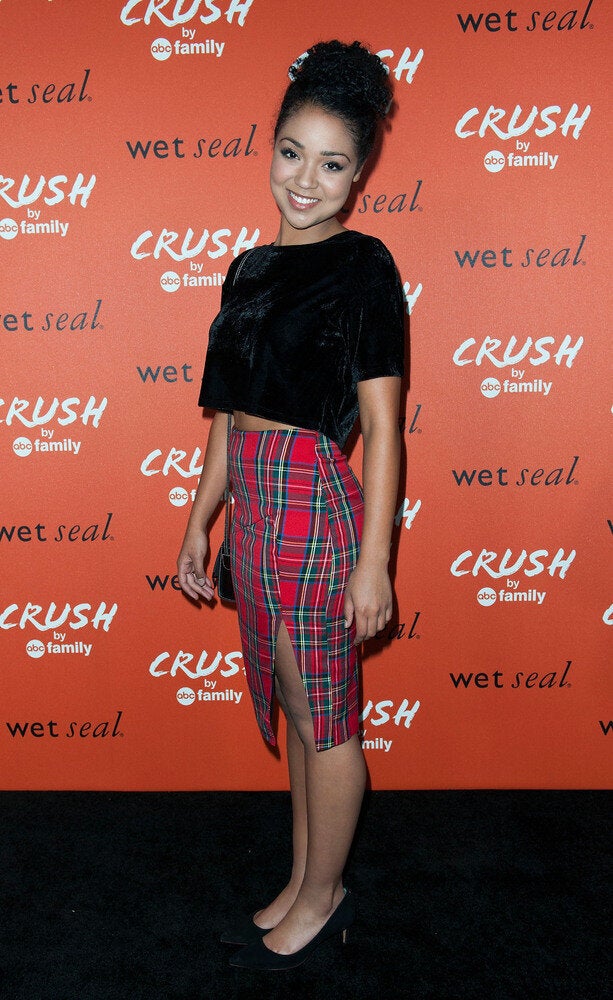 Winter Fashion Ideas 2013/2014
Winter isn't just for grey and black (everybody knows that, right?), so if you want to return to soft pastels, 2013/2014 is your time to shine. Whether you embrace the tones through pieces like the light blue coat in Proenza Schouler's collection, or you gravitate towards a floral top paired with pastel pants like at Sonia Rykiel, you can still wear light, "spring" colours even when spring seems like the furthest thing away. In the words of "South Park," you do what you want.
3. Off-The-Shoulder Dresses
The best thing about winter is that coats exist. So while we've been conditioned to think we must bundle up in oversize sweaters, we can take a nod from Prada, who paired '50s-influenced off-the-shoulder blouses with full skirts and winter jackets. You can do the same thing, and vow never to wear a turtleneck again. (Even though they're a seasonal staple, so don't say it too loud.)
As we all know, the key to winter fashion is layering. You can layer a t-shirt with an oversize flannel, you can layer a tank with a blouse, or you can take a page from the book of Chloé and layer a long, sleeveless jacket with, well, anything you'd like. Consider the sleeveless coat as the replacement for the big, puffy vest: only this time, it's tailored, it's flattering, and you can bulk up underneath so you aren't freezing outside.
6. Mixing And Matching Prints
However, there's no "right" way to wear pink. The beauty of Winter 2013/2014 is the versatility with nearly all styles, so you can either opt for a dramatic interpretation, or go for the cotton candy shade that works with winter's pastel trend. There's nothing but space for your creativity.
While traditional fitted styles have obviously earned a place among trends this season (as pencil skirts do every year), designers like Alexandre Herchcovitch (and his dramatic layered, A-line skirt) opted for a bevy of fabric, making pieces seem oversized. Meanwhile, DelPozo boasted puffed sleeves and looser-fitting dresses, somehow mastering the best of both worlds by making pieces seem forgiving, without drowning the wearer. In other words: You can eat as much holiday desserts as you want, since trends don't dictate a corset-like silhouette. (Just kidding, you can eat as many holiday treats regardless.)
Unless you're picking up a vintage fur (which you can get for about $20 at Value Village or Salvation Army), splurging on a real one is: a) expensive beyond all reason, and b) the subject of a major debate. So instead, here's a happy alternative: While Lanvin saw a two-toned fur coat in their Fall/Winter show, H&M debuted a black and white faux piece that capitalizes on the two-toned look. Surprisingly, fur can really finish an outfit off, especially paired with a heavy sweater and boots (for a more mix-and-match feel).
At some point we've just got to start calling it "wear" because "menswear" is falling from the trend zone into "permanent wardrobe staple" (which is great). However, this season, menswear went from Diane Keaton in "Annie Hall" to Jay Gatsby, with models in Emporio Armani's show donning '20s-inspired hats, trousers, and vests. However, a blazer and pant set work just as well – especially if you feel like channeling "The Wolf of Wall Street."