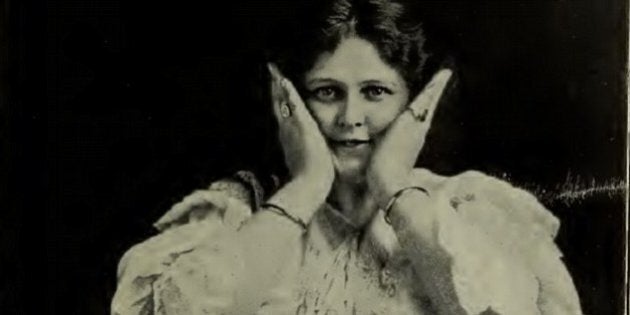 We get it. It can be hard to figure out which beauty tips make your face glow and which ones do squat.
Here are the top 10 most wacky and hilarious tips that Mixter suggested to her fellow beauty-lovers:
"Walking in the rain... is an excellent tonic for the complexion."
"I consider it an error to wash the hair on a damp or cloudy day."
"It is a fact always to be remembered that the tendency of flesh on the face is to droop downward with age. So all muscles and cords must be rubbed up, to prevent their stretching."
"If a double chin or superfluous flesh is to be removed, rub vigorously to wear away the fat by friction."
"By the time a woman is twenty five years old she should devote at least ten minutes, night and morning, to massaging her throat under the chin."
"I believe that it is impossible for a girl to have pretty hair, and I know that she cannot possess luxuriant tresses when an old woman, unless she brushes and combs her tresses before going to bed."
"Use grease to make the nails shapely. Use grease all the time; cleanse finger tips with it instead of soap."
"A woman who bites her nails should go to a physician for treatment, because this habit is almost always the result of an unhealthy physical condition that needs special care."
"The treatment essential to the improvement of the arms is bandaging them at night."
"One preventative of wrinkles in the springtime is the use of almond milk, the oldest and simplest cosmetic employed by our grandmothers."
With that olden-day advice in mind, check out our best beauty tips for the modern gal: