The American Music Awards awards are an anomaly -- they neither command the respect of the Grammys nor the pop-cultural cachet of the MTV VMAs. Yet, the AMAs are powerful enough to attract A-list pop acts like Miley Cyrus, Justin Timberlake, Rihanna, Lady Gaga and One Direction to perform -- not to mention legends like Dave Grohl and Joan Jett to present -- while still having to settle for Pitbull, the most forgettable rapper in history, as host.
Haters are always gonna hate, and award shows are the easiest to hate on, especially one that has lasted 41 years without making a mark beyond its association with Dick Clark, the late "American Bandstand" boss whose cultural dominance outside of New Year's Eve peaked in the 1960s. I mean, the winners are voted on via Twitter. If it's just a social media popularity contest, then why even get offline in the first place?
For one, because watching a game Timberlake on acoustic guitar fronting his sprawling, spectacular Tennessee Kids big band is an undeniable pleasure in a world where MTV only plays music once a year and Much ditched its music moniker altogether.
Now is it easy to mock the AMAs for giving Macklemore and Ryan Lewis a best hip-hop album award? Sure, though was nice of them to namecheck Trayvon Martin as they accepted their prize via satellite from Miami, FL. Saying "we've got to fight against racism and the laws that protect it" is much preferable to thanking your attorney.
And is it ridiculous to present Rihanna with an Icon award at age 25? Heck yes, RiRi herself admitted onstage, "that is weird to even say out loud." But her ubiquity over the past decade, combined with her powerful rendition of "Diamonds," in a classy floor-length dress before a full orchestra, made it at least seem considered.
And while the AMAs lower rung on the pop cultural ladder was made clear by Jay-Z presenting her Icon award via video, it was made up for by having the in-person presenter be Rihanna's adorable mom. Even JT got up, after winning one of three awards, and asked, in his best faux-Barbadian accent, "Can we talk about how cute Rihanna's mom is?"
Should we be laughing at Lady Gaga's lame attempt to to stir up some controversy by celebrating the 50th anniversary of JFK's assassination by dressing up as Marilyn Monroe with R Kelly as Kennedy while they duetted on her anti-girl power anthem "Do What U Want?" It was hardly a Miley moment.
Speaking of, Miss Cyrus stole the show (again) with an absurdist performance of "Wrecking Ball" that proved once and for all that she is well aware of how ridiculous the music business is and that she's playing us because it's, like, super fun. So rather than proving her vocal bona fides with a stripped-down set like she did on "SNL," Miley sang her emotionally overwrought smash with a gigantic kitten lip syncing along (and occasionally weeping diamonds) as winkingly terrible outer space special effects raced past on a green screen. Oh, and she came out in barely a bathing suit, also covered in kittens. Unlike Gaga, it was hilarious on purpose.
The whiplash just never ended on the AMAs. For every flop like Katy Perry's racially appropriating geisha routine to open the show -- which some are already calling racist -- there was J. Lo. doing an jaw-dropping Latin performance complete with showing off the still amazing Fly Girl moves that first made her famous two decades ago.
And while it's hard not to throw your shoe at the screen with Kendall Jenner presenting best electronic dance music track and Paulina Gretzky presenting Soul/R&B Male Artist of the Year, then Sarah Silverman comes onstage. "There are three amazing nominees for soul/R&B album tonight: one, a white kid from the Mickey Mouse Club, another the son of the dad from 'Growing Pains' and a strong soulful Caribbean woman of colour. I don't know who will win, but I do know who should find this most ironic if she loses." She lost, of course. #Irony (Though winner JT made a decent-enough joke about being "racially profiled by a white woman.")
Oh, and speaking of single of the year. You know how we've been arguing all year about whether it was "Get Lucky" or "Blurred Lines" or "We Can't Stop?" According to the AMAs, the actual single of the year was "Cruise" by Florida Georgia Line featuring Nelly.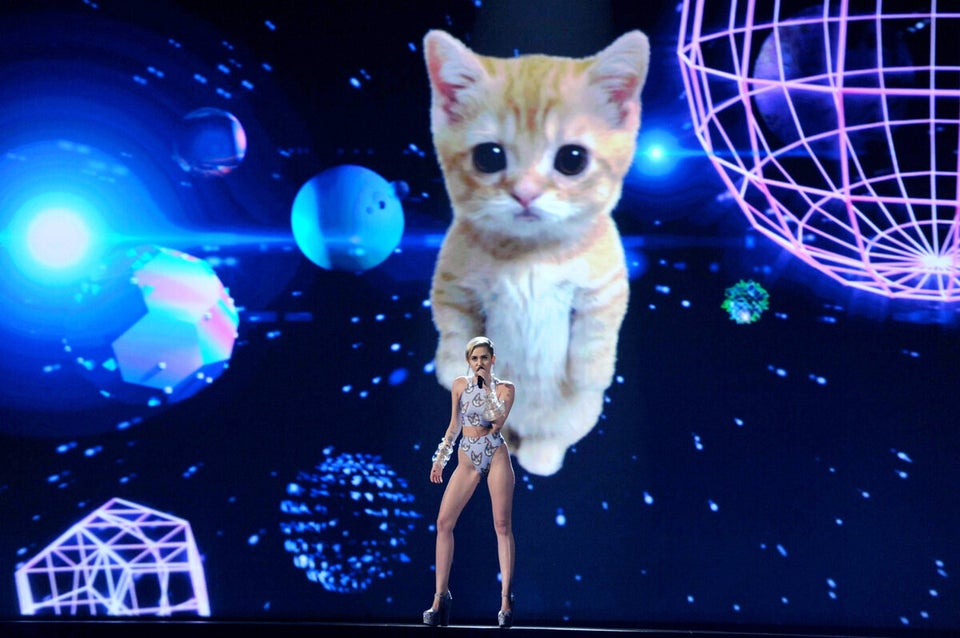 American Music Awards Photos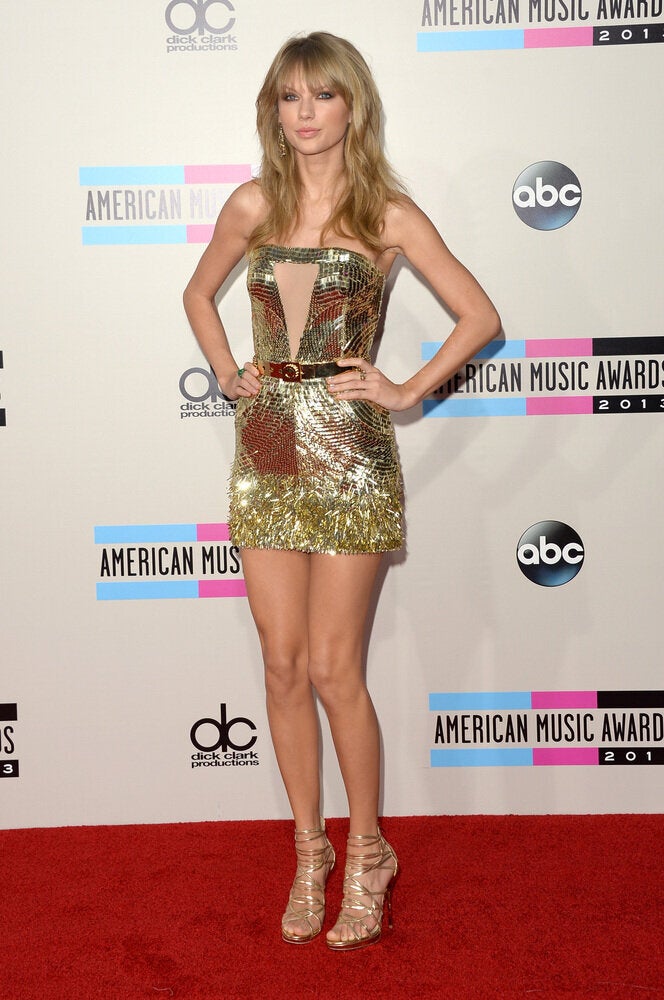 2013 American Music Awards Red Carpet
CORRECTION: An earlier version of this post stated that Paulina Gretzky was presenting the award for Single of the Year. The story has since been updated.