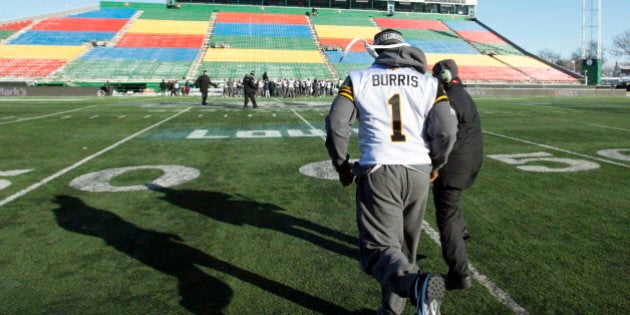 REGINA - When 11-year-old Noah Steinley found out that he would get to be on the sideline for the 101st Grey Cup, he was very surprised.
"More or less, what was going through my head was just 'What? What's happening?' " Noah said in an interview in Regina, where the championship will be played Sunday.
But he quickly got a plan together.
"Instead of a toque, I'm probably going to throw on a green wrestling mask. Wear my John Chick jersey."
Noah, who is a Type 1 diabetic, will be at the game to present a cheque for $14,646 to the local Juvenile Diabetes Research Foundation.
Story continues after slideshow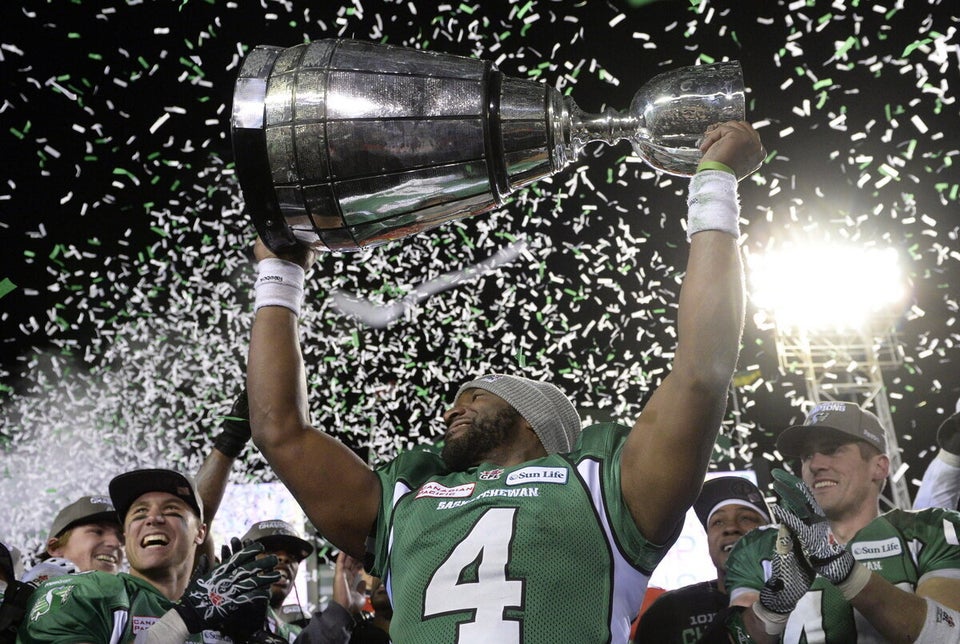 In partnership with the CFL, Sun Life _ a sponsor of the players' association _ started a program in August where it made a $101 donation to the Juvenile Diabetes Research Foundation every time a successful field goal was kicked during the regular season. Canadians could also 'donate a kick' online and Sun Life said it would donate an additional $10,000 to the foundation in the city with the most donated kicks.
The company says $40,199 was raised.
"I'm really excited. It's just exciting being on the field any time. To top that all off, it's at the Grey Cup," said Steinley, who has never been to a Grey Cup.
The youngster is a die-hard Riders fan.
Noah's mom, Michelle Steinley, says the family has season tickets and planned to go the Grey Cup anyway. This is just an added bonus, she said.
"We were pretty excited," she said.
"I was a little leery at first. It was just big pressure, but yeah obviously we're really excited for the opportunity and it's a great honour to represent JDRF."
Steinley, who was diagnosed as a diabetic at age 6, says it can be hard to check his blood six times a day and give himself insulin injections. But like any other kid, he wants to have fun and plays football. His team won the peewee division championship in his hometown of Swift Current, about two hours west of Regina.
Steinley has a role model close by if wants to keep playing football with diabetes.
Saskatchewan Roughrider John Chick, who is also a Type 1 diabetic and wears an insulin pump both on and off the field. Chick was diagnosed as a diabetic when he was 14-years-old and has said it made him question his future in football. But he persevered and helped the Riders win the Grey Cup in 2007.
"It makes me think that I can still lead a great life even though I have diabetes," said Steinley.