STAN HONDA via Getty Images
Some things never change!
Reddit user miloblue12 posted an adorable photo of Jennifer Lawrence back in her middle school days at Kammerer Middle School in Louisville, Ky., and she was just as silly back then as she is now.
The Oscar-winner, who would have been about 12 or 13 in the photo, is surrounded by a gaggle of girl friends smiling for the camera, while JLaw perfected her "surprise" O-face.
"Jennifer Lawrence went to my middle school. She hasn't changed much since," miloblue12 wrote in the headline. (Aside from the pixie cut, she really hasn't!)
Although the 23-year-old is a style maven and breaking box office records left and right ("The Hunger Games: Catching Fire" broke the November record for an opening weekend with a $161.1 million debut), she still manages to stay grounded and is not afraid of acting goofy on the red carpet or in interviews.
Stay true to yourself, JLaw!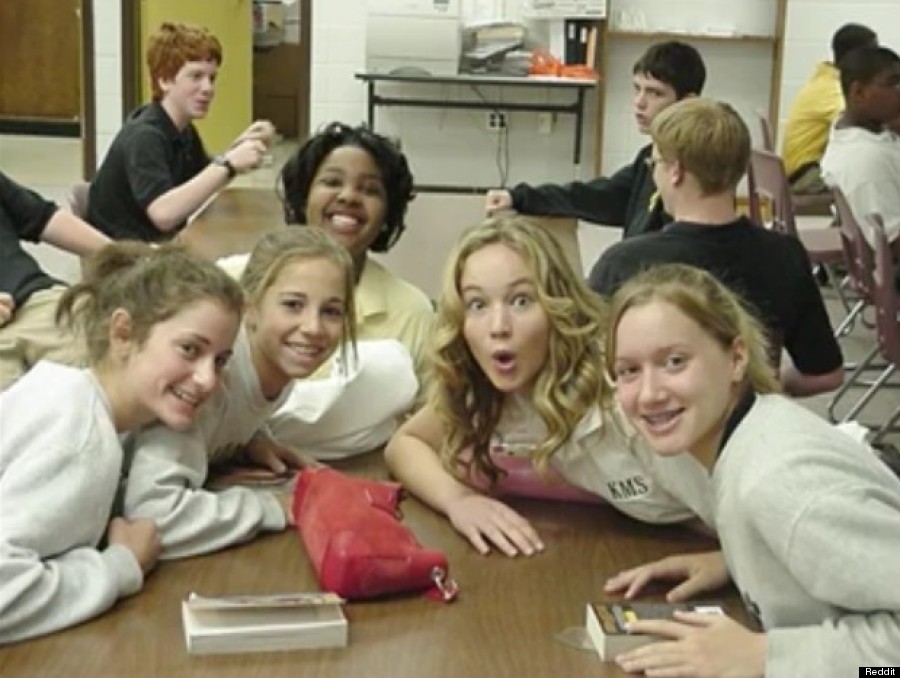 She's so perfect:
Jennifer Lawrence's Style