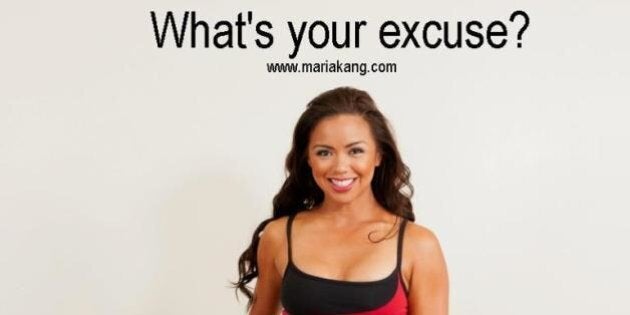 With an almost equally divided response from those applauding her discipline and those accusing her "fat shaming," the California-based mom issued a sort-of apology on her Facebook page, saying "what you interpret is not my fault."
I woke up this morning to news stories about how overweight nearly obese women should be proud of their bodies (as they posed in lingerie) ...

We need to change this strange mentality we are breeding in the U.S. and start celebrating people who are a result of hard work, dedication and discipline. I'm not bashing those who are proud and overweight, I am empowering those who are proud and healthy to come out and be the real role models in our society.
According to Kang, after she posted this on Facebook she was banned from the social networking site, a mistake the company attributed to "human error." They would not, however, restore the post:
While Kang says she thinks we should accept healthy bodies that prioritize nutrition and exercise, she seems to be ignoring recent studies that point to the possibility of being overweight and healthy. As noted by Harvard Medical School, those whose bodies demonstrate 'metabolically healthy obesity,' can show someone with a high BMI who is still healthy.
Of course, obesity is a massive health issue facing the entire world, with links to diabetes, cancer, heart disease and many more fatal illnesses. But as far as contrast goes, the Curvy Girls Lingerie campaign was looking to increase self-esteem of those who might not see their body types reflected in mainstream media, while Kang's response seemed to drive home exactly the opposite.
What do you think of these contrasting opinions? Do you take a side?