bloomberg businessweek
Boom! That was the sound of the Internet exploding over the amazing Kate Middleton & Prince William GIF on Bloomberg Businessweek.
The magazine put the royal couple on the cover of their latest issue and dressed them in head-to-toe J. Crew.
But why?
The American retailer has expanded into their royal stomping ground (London, that is) and the magazine wrote an accompanying story detailing how the clothing powerhorse plans on taking over the UK.
But enough about Jenna Lyons' baby, let's get back to the Duke and Duchess of Cambridge!
Not only did the magazine dress Prince George's parents in jean jackets and plaid button-ups, but they turned the cover into one incredible GIF by cutting out their heads from photos and putting them on models' bodies in different poses. (It's Photoshop magic!)
While we can't really picture the Duchess sporting heart-print pants or Will chilling in New Balance sneakers, we do think that if the happily married couple did visit the new 16,000 sq ft Regent Street store, they would definitely find something to fit their classic aesthetic. (We can totally picture Kate in this red short-sleeve dress.)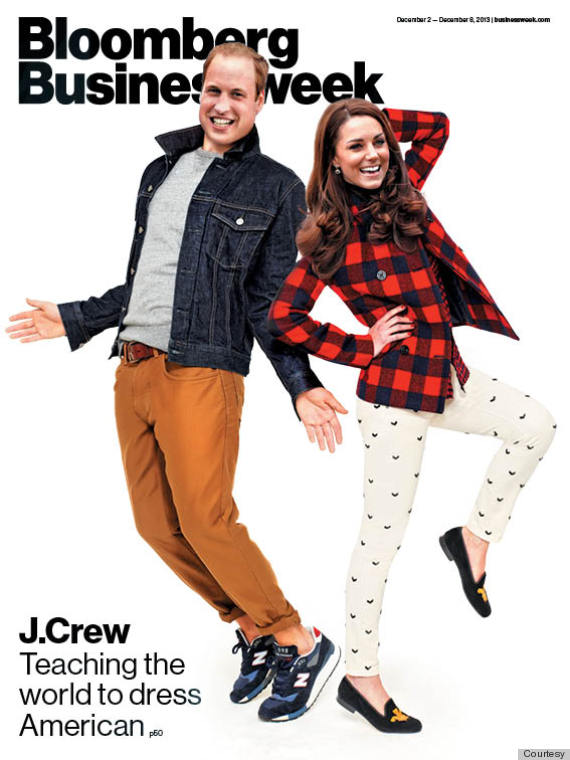 What Kate is probably wearing these days: