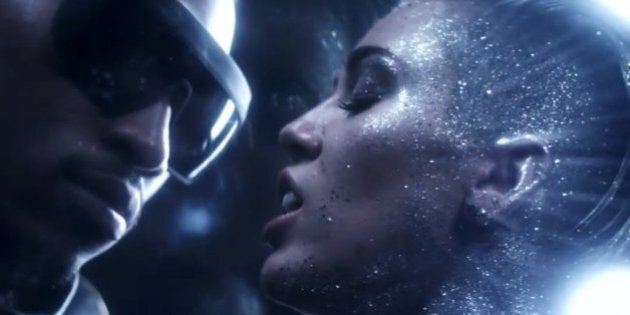 At the American Music Awards last Sunday, Miley Cyrus performed in front of a computer-generated kitten that lip-synced in outer space.
But while Ms. Cyrus' AMAs space-based screensaver visuals -- a subtle nod, perhaps, to her recent extraterrestrial video romp with Future seen in the photo above -- was a shout-out to the Internet, it also reflected the music industry's long-running claim that space is, indeed, the place.
So we aimed our rocket ship for planet YouTube where were discovered 12 music videos -- by artists ranging from Britney and Backstreet Boys to Diplo and The Darkness to Katy and Kanye -- proving just how space-obsessed musicians really are. (Oh, and thanks to Chris Hadfield, one case of how music-obsessed astronauts really are.)
10...9...8...7...6...5...4...3...2...1...blast off!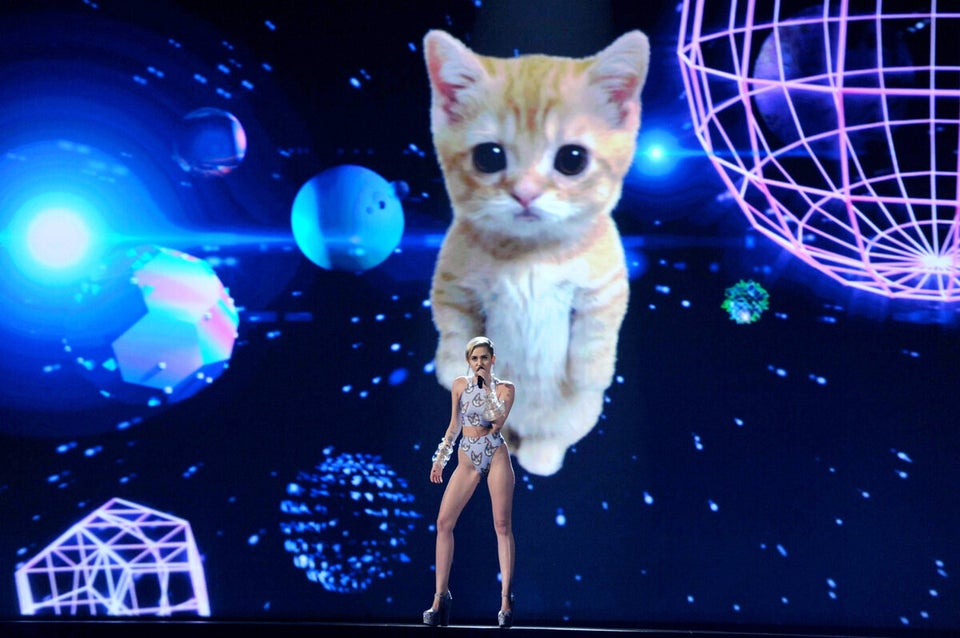 American Music Awards Photos