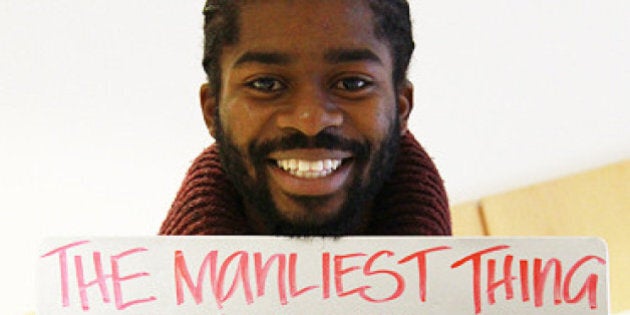 What makes you "manly"? Is it your ability to shed a tear, chug a bunch of beers or something in between?
Defining your gender is a tough thing to do, but one Toronto artist is trying to get as many answers about it as she can.
Artist Reesee Zigga Zagga's 500 Random Acts of Beauty project encompasses positive change, looking at how a message of hope and love can transform people and inspire others. She began focusing on how men define their masculinity after speaking at a White Ribbon conference. The White Ribbon campaign is the movement of men and boys working to end violence against women and promote gender equality, and after meeting some of the men involved, she was inspired to start taking some shots.
"Dry erase board in hand, I approached random men — attendees of the conference and passersby — and asked them to complete the sentence: 'The manliest thing about me is ...'" she tells the Huffington Post Canada.
She notes that some men wrote their answers down without hesitation, while others were stumped. "It was interesting to see the way this question provoked such deep thought," says Zigga Zagga.
So fellas, we now turn it over to you — what's the manliest thing about you? Let us know in the comments below and take a look at a look at some of our favourite messages: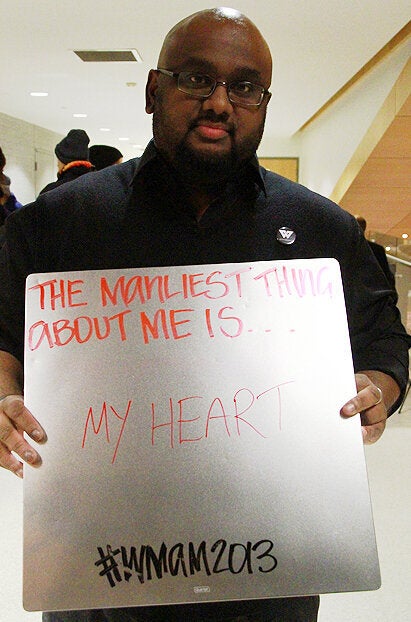 500 Random Acts of Beauty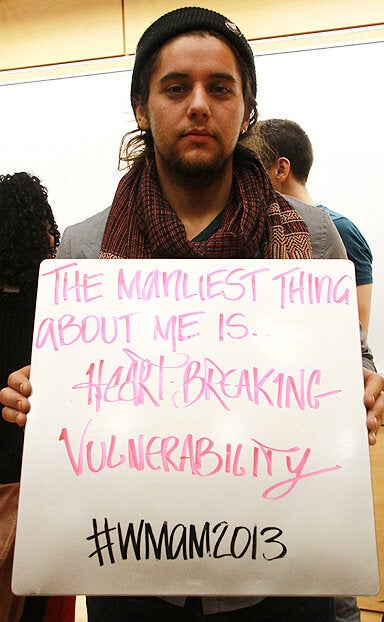 500 Random Acts of Beauty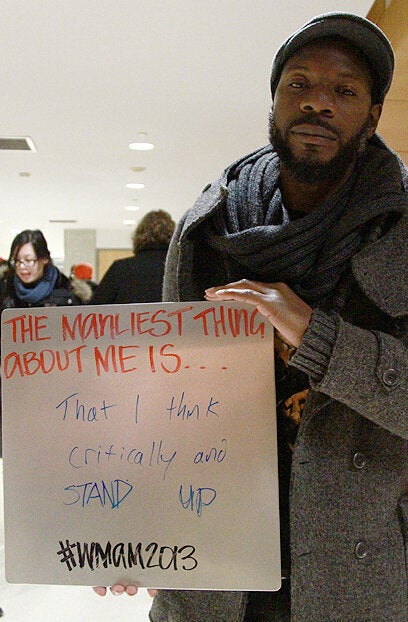 500 Random Acts of Beauty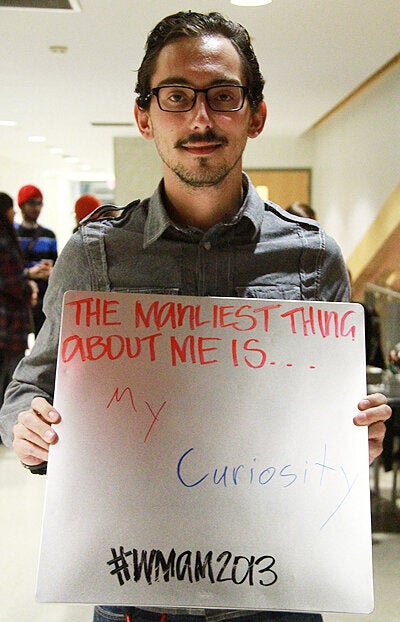 500 Random Acts of Beauty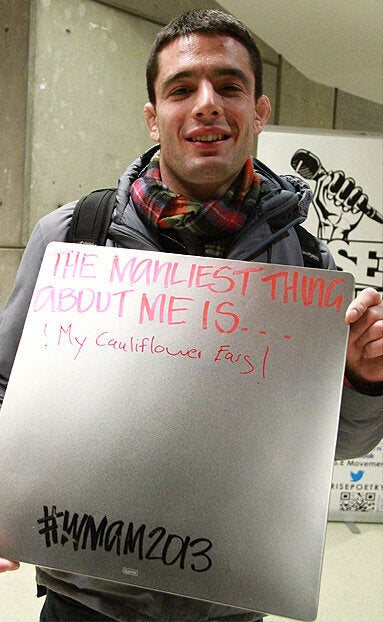 500 Random Acts of Beauty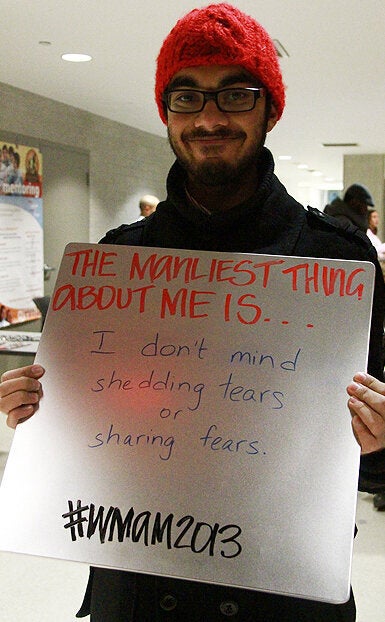 500 Random Acts of Beauty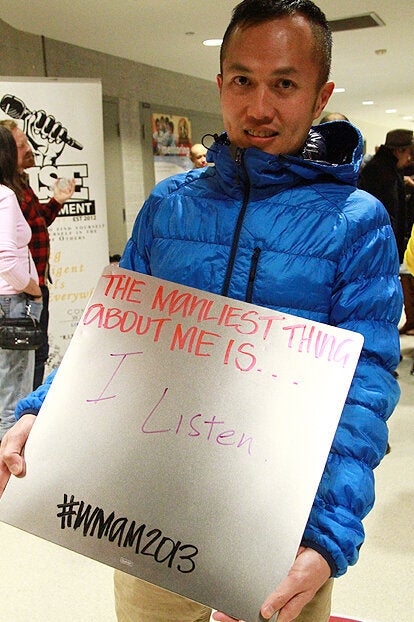 500 Random Acts of Beauty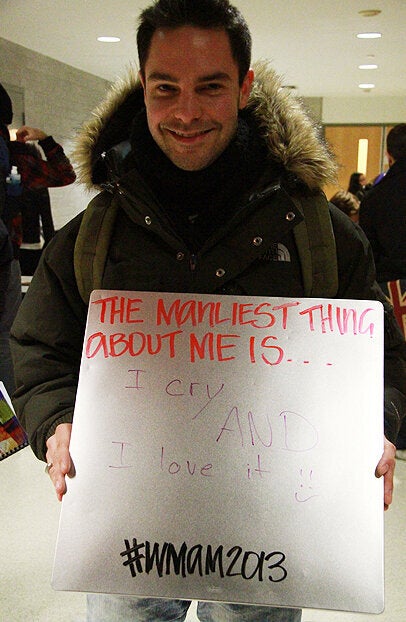 500 Random Acts of Beauty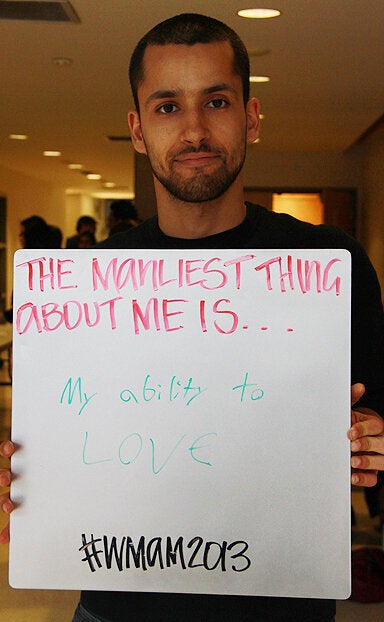 500 Random Acts of Beauty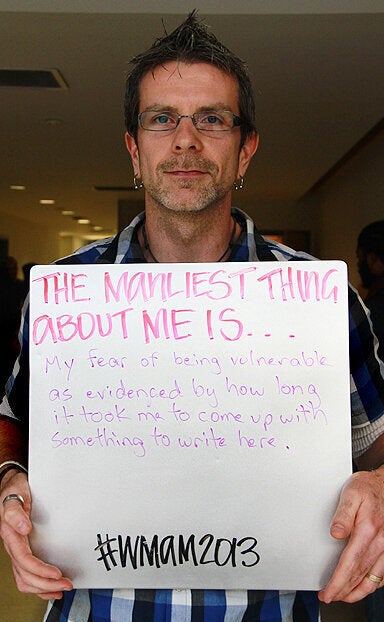 500 Random Acts of Beauty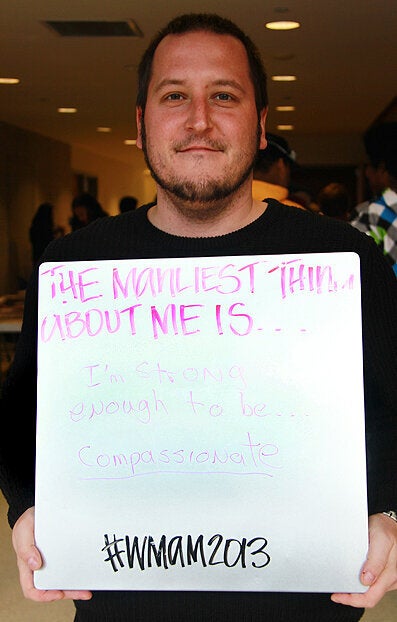 500 Random Acts of Beauty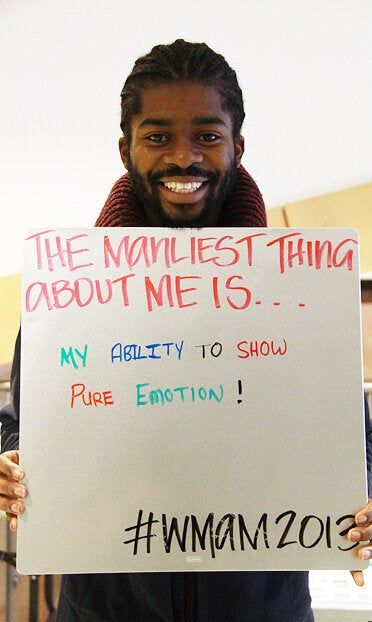 500 Random Acts of Beauty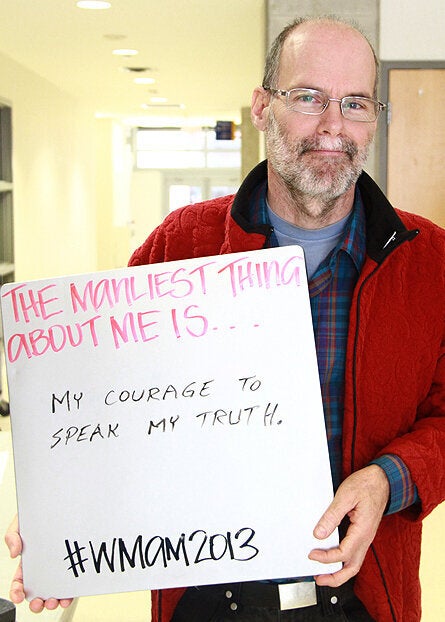 500 Random Acts of Beauty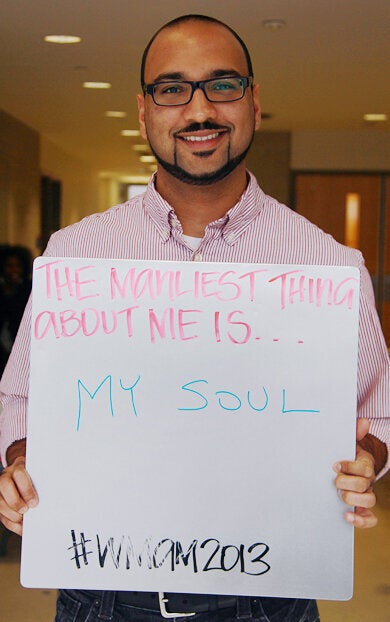 500 Random Acts of Beauty