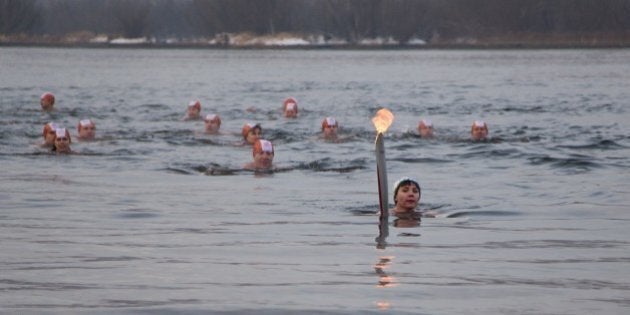 It wasn't the most auspicious start to an iconic Olympic spectacle.
Moments after Russian president Vladimir Putin began the Sochi Olympic relay -- a traditional passing of the torch that precedes the Winter Games -- he handed the beacon to a bit of a folk hero.
The authorities claim that the Olympic torches were manufactured by the Krasnoyarsk Machine Building Plant, or Krasmash, a top-secret facility that produces Sineva ballistic missiles. We do not know how well and accurately the factory's missiles fly — that information is highly classified — but we do see how its torches burn.
Burn indeed. And literally.
Pyotr Makarchuk was bearing the torch, as he made his way through a crowd in the city of Abakan when flamed raced up the upper arm of his jackets. Only pride, perhaps, was injured as the fire was quickly snuffed out.
Here's a look at that sad spectacle:
The errant flames, Reuters reports, were caused by drops of liquid gas that fell on Makarchuk's jacket.
Of course, the ill wind may come as cheerful tidings to those hoping the $50-billion games will go down in flames -- even if they didn't expect it to be quite so literal.
Russia has come under harsh criticism in the wake of a law passed this summer banning homosexual "propaganda".
Since then a growing cast politicians and celebrities have joined a chorus calling for a Sochi boycott.
Story Continues After Slideshow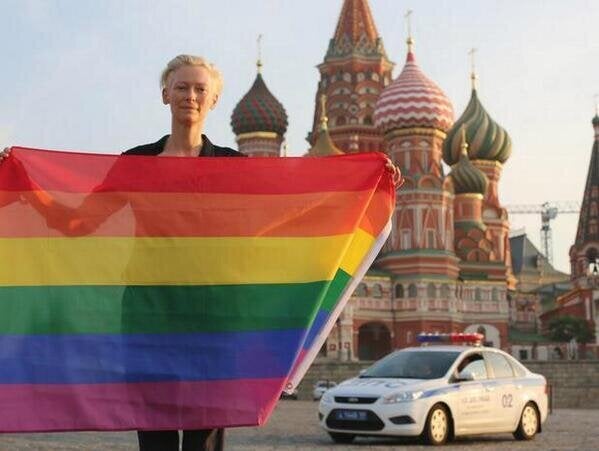 Stars Sound Off On Russia's Anti-Gay Law
Needless to say, Russian media has been unabashed in fanning those anti-gay flames.
"Western, European sodomites are trying to infiltrate Russia and organize a protest movement here, among our Russian perverts," popular TV host Arkady Mamontov told viewers earlier this month.
Despite the relay's seemingly cursed journey into Olympic history, the media has largely focused on a handful of highs.