Just in case you wondered, Ford Motors is NOT connected to Rob Ford.
That's the message one Toronto dealership seems to be trying to send loud and clear with its new signage.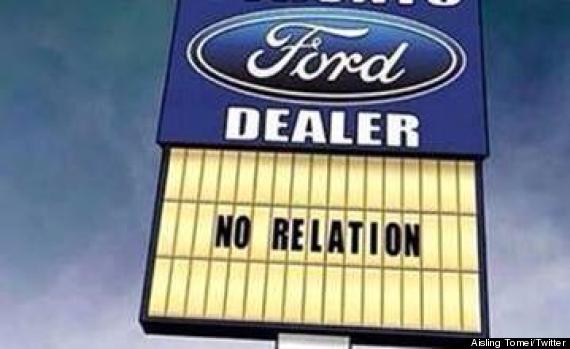 The dealership can't seriously think that anyone believes it has anything to do with the embattled mayor, but it seems they want to be extra sure.
Also on HuffPost