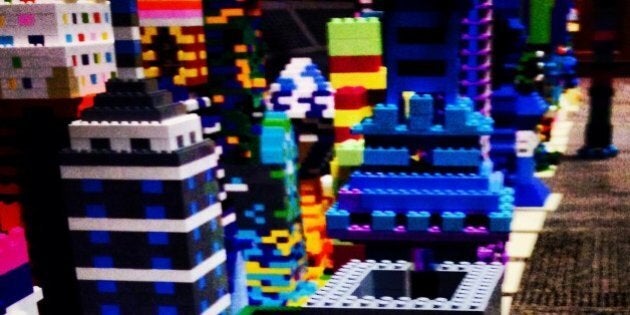 If you don't have a child around, chances are you don't play with Lego very often.
Unless you're Douglas Coupland.
As part of FUSE, the Vancouver Art Gallery's popular adult-only event that takes place on select Friday evenings, Coupland hosted a Lego party. (Yes, you read that right.)
The Vancouver author and artist is on a mission to build the world's largest crowdsourced Lego tower for his summer 2014 Vancouver Art Gallery exhibition, The Vancouver Sun reports.
HuffPost B.C. caught in on the action on Friday, as block builders were taken into a room in groups and each given a word. They then had 30 minutes to build a Lego tower that to them embodied that word. One woman had "1960s," and one man tackled "naughty." One art lover wasn't given a word, so he decided to make his own creation: bacon and eggs.
Coupland was right in on the action, playing with Lego and talking with the other builders. He said when the entire work is done, he wants it to look like it was built by aliens.
FUSE: Crowd Studies also featured DB Boyko and the Voice Over Mind Choir, Hannah Jickling and Helen Reed, KIMSOOJA, Instant Coffee, and more.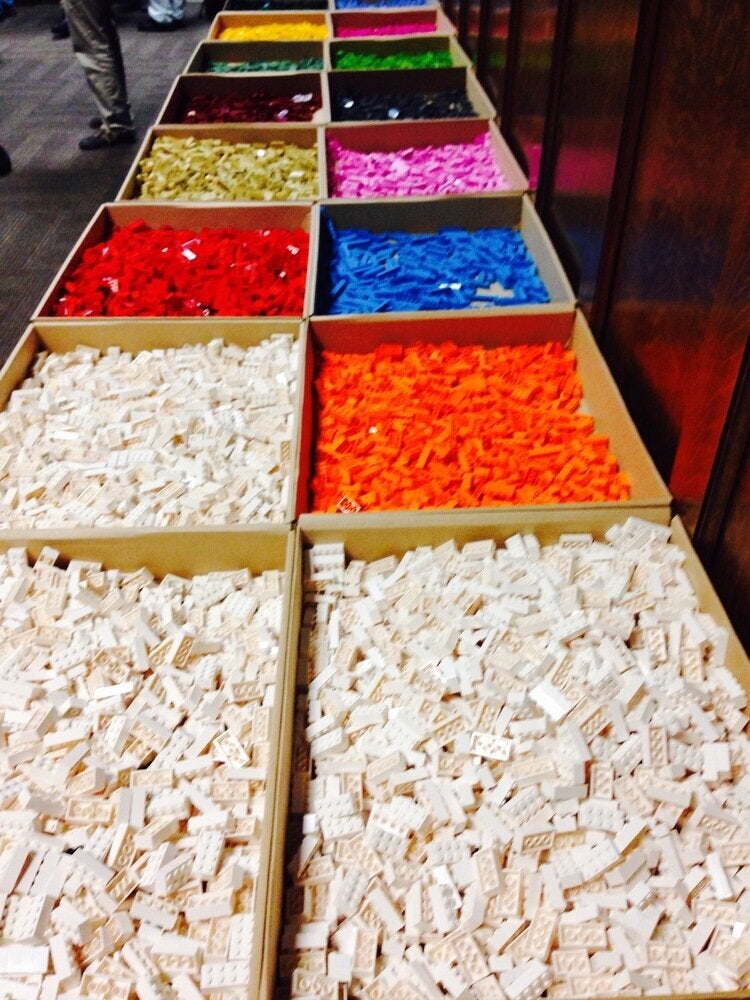 Douglas Coupland Builds With Lego
Like this article? Follow our Facebook page

Or follow us on Twitter