We always knew that George Clooney liked to think outside the box but we never figured that the A-lister also dressed with that in mind.
So call us surprised when we saw the movie star on the cover of W magazine's annual Arts Issue dressed in head-to-toe polka dots that didn't look half bad on the handsome stud.
And it wasn't just the "Gravity" star's Giorgio Armani suit that was covered in the black-and-white spots: Shoes, a table, a wall and even a car were decked out in the fun print which was customized by 83-year-old artist Yayoi Kusama, a darling of the fashion world who has also worked with Louis Vuitton for a dotty capsule collection.
It's no surprise that the fashion magazine produced a bold cover for this special issue; previous cover stars have included a naked Kim Kardashian, Nicki Minaj dressed up as an 18th-century courtesan and Angelina Jolie breastfeeding one of her children.
Although "The Monuments Men" star doesn't shed any clothes in the inside photo spread, there are, happily, some familiar photos of the eternal bachelor clutching a bouquet of roses and giving his best sexy face to someone off-camera.
Now that's the George we know and love!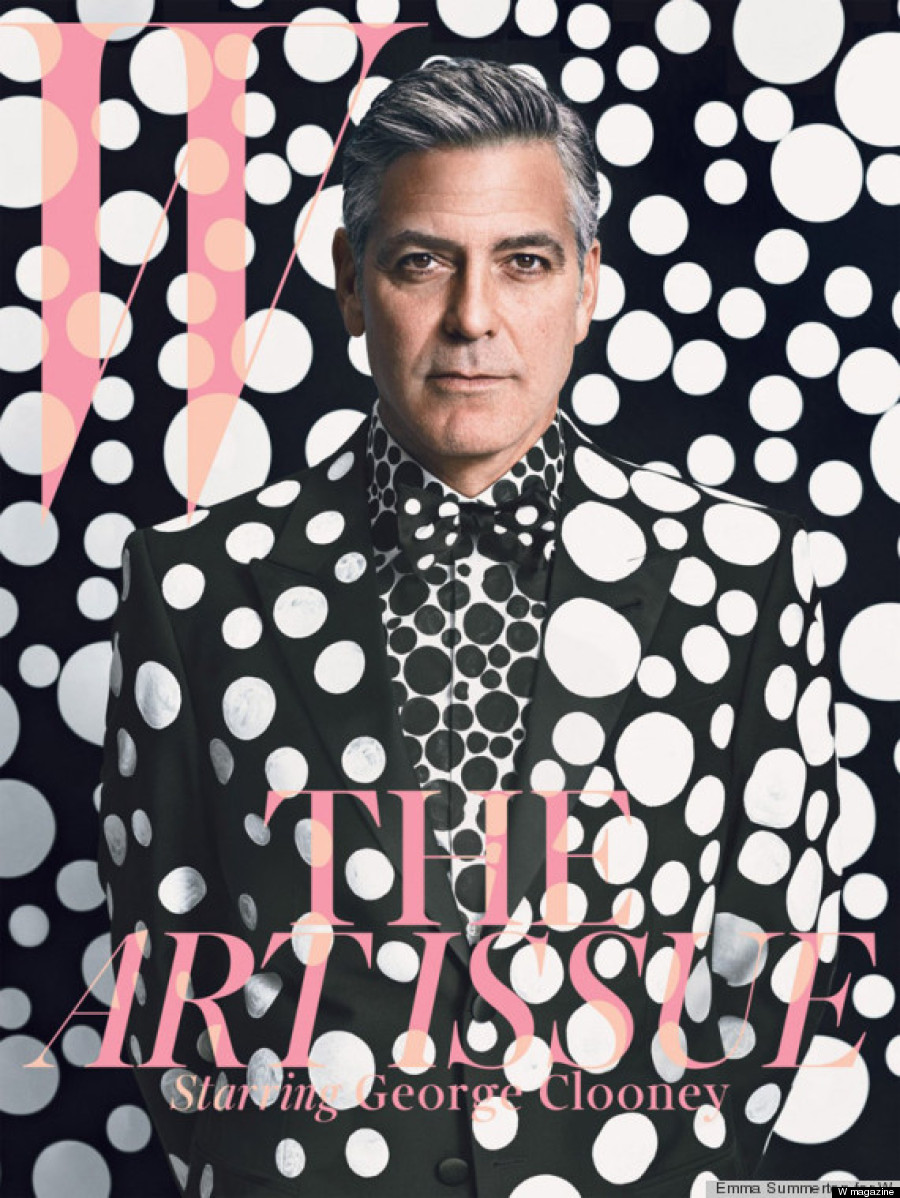 Let's relive our favourite Clooney moments:
George Clooney and Brad Pitt's Bromance