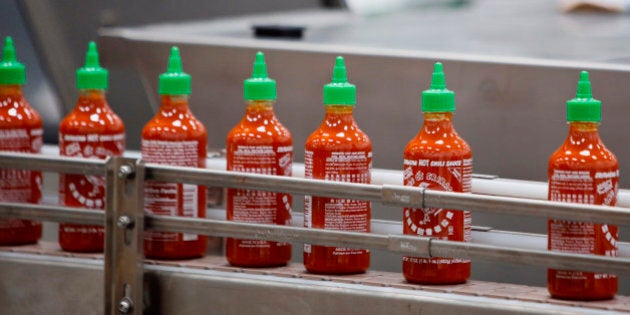 Hot sauce lovers: don't panic. News that a court has ordered the biggest maker of Sriracha sauce in the US to halt production has sent gourmands with spicy palates into a mild, nay, heated panic.
Huy Fong Food, which produces the iconic "Rooster" red sauce — instantly recognizable by its green cap and clear plastic bottle — was ordered to stop production until able to install better odour-filtering measures after area residents complained about breathing problems and watery eyes.
While locals may be celebrating, the rest of North America is not. Reaction has been swift on the web, with hot sauce aficionados on the Twittersphere calling the event a "hot sauce apocalypse." And just a day after the judgment, two separate petitions have been launched on Change.org and Care2.com calling on the city to reverse the order.
Recently, the spicy, vinegary and garlic-infused hot sauce also known as Thai ketchup has inspired one filmmaker to produce a whole documentary around the Asian condiment which has become a staple in many North American households, squeezing itself between ketchup and mustard bottles.
But the potential shortfall also presents a good opportunity to explore other hot sauce alternatives -- or even encourage serious fans to make your own.
Here are a few alternatives to try: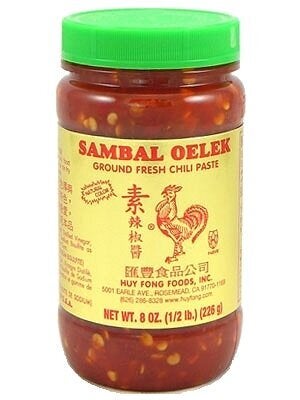 Sriracha sauce lovers probably already know of Sambal Olek by virtue of association as it's the chunkier version of the saucy condiment, with seeds left intact.
Think Sambal Olek, with the added flavour infusion of garlic.
A traditional Korean hot bean paste, gochujang is made with fermented soybean powder, salt, and red pepper powder, with a slightly sweet finish. Pourable, vinegary versions of gochujang also exist.
A Portuguese hot sauce, piri piri sauce is made from bird's eye chilies and is the main ingredient in the spicy churrasqueira chicken -- aside from the bird itself.
This hot chili paste commonly found in North Africa is made with roasted red peppers, serrano peppers, coriander, caraway seeds and garlic powder. Admittedly milder than other hot sauce alternatives, harissa is a fragrant and aromatic paste.