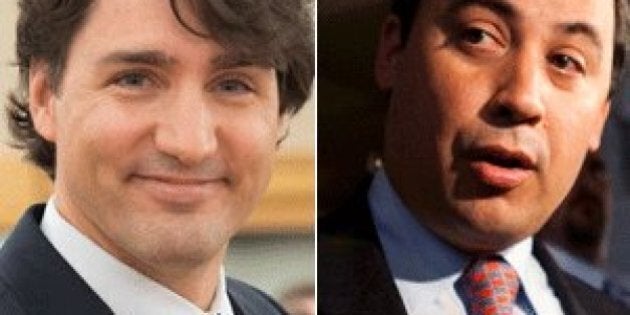 OTTAWA — The federal Liberals have taken the unusual step of inviting a Conservative backbencher to a caucus meeting to brief them on his proposed bill, which aims to curb the power of party leaders.
The Grits have written to Tory MP Michael Chong asking him to join their caucus legislative committee Tuesday evening to present the details of his bill and "argue its merits", Liberal spokeswoman Mylène Dupéré told The Huffington Post Canada.
"It's not something we usually do, to invite a colleague from another political party to come talk to us about their private member's bill. But in this case we're open to it," Dupéré said.
"We are open to everything that touches on democratic reform and we want to have more information and the capacity to ask him questions," she added.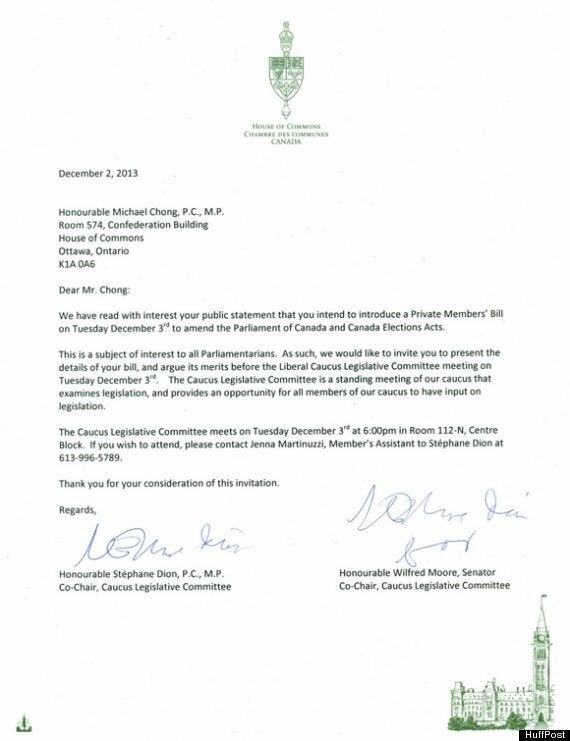 As HuffPost first reported last week, Chong is scheduled to introduce a bill that would loosen the grip of party leaders on their members. It would allow caucus members the power to call for a leadership review and boot out an unpopular leader. It would also strip the party leader of their right to appoint and approve candidates in upcoming elections. And it would give MPs the right to vote for their own caucus chair and decide who gets to sit in caucus.
Chong is expected to table his bill Tuesday morning and hold a press conference to explain the full contents.
Chong and his office did not immediately return calls for comment. The full Conservative caucus meets on Wednesday.
Dupéré said the Liberals support the broad objective of his bill but would wait to comment until the details have been studied closely.
"We believe MPs should be their community's voice in Ottawa, not the prime minister's voice in their community. As is standard practice for Liberals when it comes to private members' bills, this will be a free vote," she said.
All Liberals are invited to the Tuesday evening meeting which is chaired by MP Stéphane Dion and Senator Wilfred Moore. The Liberals could not recall ever inviting another member of a party to a caucus meeting.
Green Party Elizabeth May said she fully supports Chong's bill. NDP spokeswoman Greta Levy told HuffPost that the party will wait until the bill is tabled before commenting.
The New Democrats have no plans to invite Chong to their caucus meeting, but Levy said the party's democratic reform critic, Craig Scott, was in contact with Chong over the weekend.
"Both communication lines are definitely opened," she said.