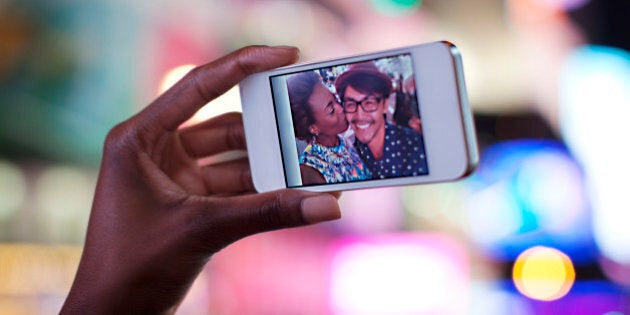 LifeCrumbs is a free iOS and Android app created by a Taipei-based startup called Tomofun, whose mission is to help users "find joy in the ordinary," TechCrunch reports.
Initially launched in beta last year, the app released in August, and since then the team has been tweaking and redesigning based on user feedback, with its latest update just this week. The app integrates with Facebook, Twitter, and Instagram, and it encourages users to capture moments throughout their day that bring them joy and inspiration. On days when you might be lacking a little joie de vivre, you can flip through previous highlights to brighten your mood, the company suggests.
While there are a slew of journaling apps available, LifeCrumbs seeks to differentiate itself by creating a positive and upbeat community within the app, TechCrunch writes. LifeCrumbs uploads inspirational quotes and photos every day, and users gain points for updating their statuses with comments or photos, with plans for more interactive features in the works.
For people who want a comprehensive record of their personal life over time, another app called Step bills itself not only as a smart journaling app but as a "personal data aggregator." Available for iOS (with an Android version in the works), Step tracks your daily activities and places visited, plus you can snap photos and add notes about your experiences, with options to share data on Twitter, Facebook, and Foursquare.
Other popular options include TimeHop and Memento, as well as Day One, Diary, and Memoir.