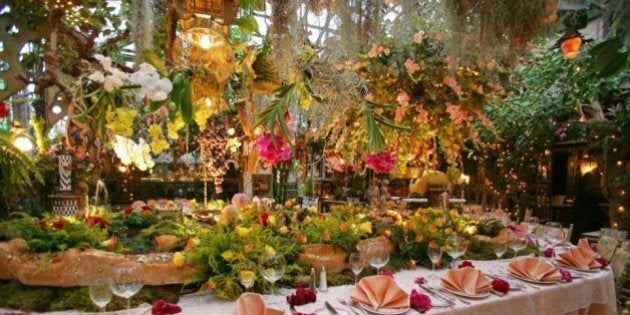 It looks like an overgrown shed on the outside but that may be the look Mas Provencal is going for.
The French restaurant is located in the city of Èze, roughly a 20-minute drive northeast of the city of Nice. And while the food is your typical French cuisine, the decor is anything but French.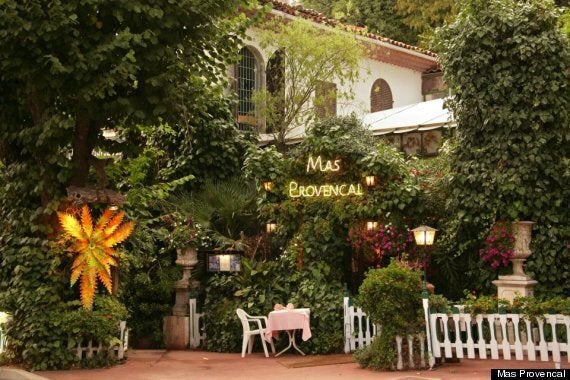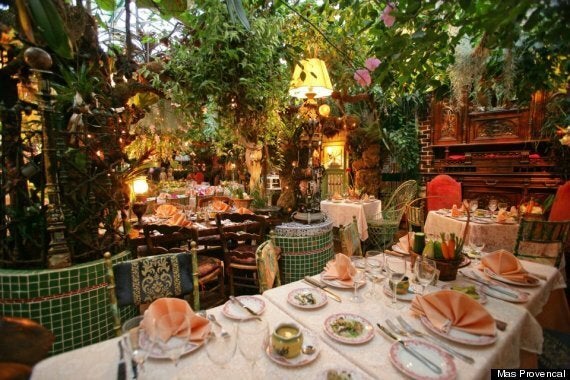 The restaurant's call to fame is in green-thumb approach to decorations. When it's not serving lunch or dinner, the restaurant's a pseudo greenhouse, home to hundreds of flowers and intricate floral arrangements. But when the restaurant is serving hungry customers, it transforms into something straight out of "Alice in Wonderland". Flowers replace centrepieces, arrangements hang from the walls and even blend into the buildings fixtures.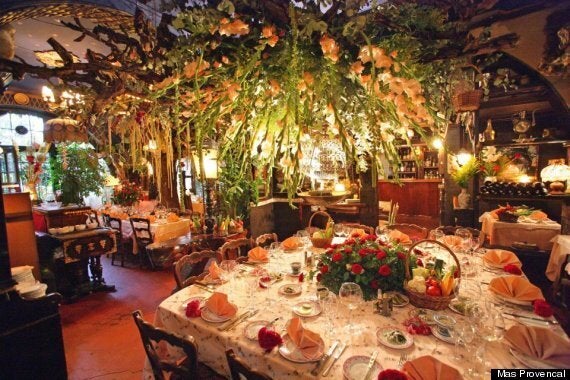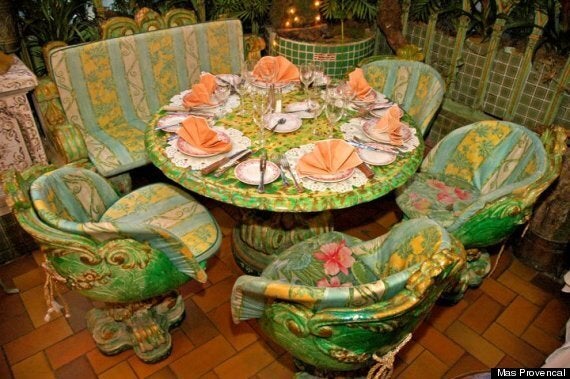 There's even edible grape and cherry tomatoes guests can pluck straight from the ceiling when they're not staring at the glass-enclosed waterfall. According to Design Taxi, larger plants are watered once all the furniture is covered up and wilted plants are replaced on a daily basis.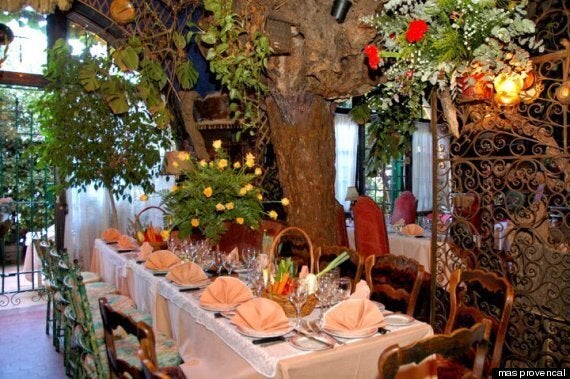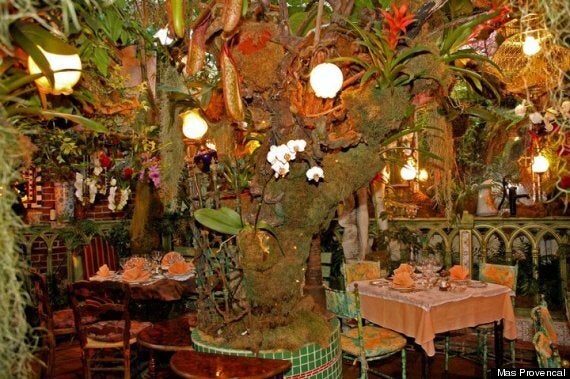 If you're looking to pay the restaurant a visit, you'll have to wait a few months since it's closed until March of 2014 due to construction. But you may need to those months to save up the extra green -- meals are fixed-priced and start at $120 (88 euros) per person.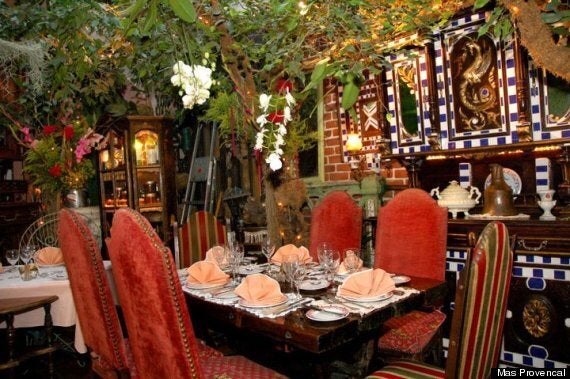 Like this article? Follow us on Twitter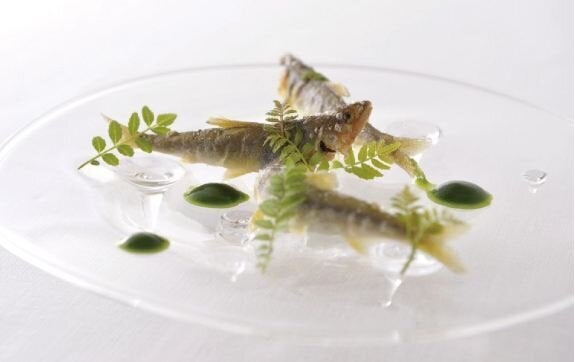 San Pellegrino's 20 Best Restaurants In The World 2013