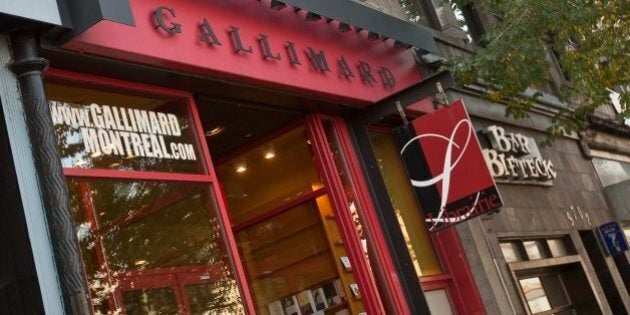 MONTREAL - The Quebec government plans to table legislation in the new year to limit the discounts on new books to 10 per cent for the first nine months after publication.
Culture Minister Maka Kotto says the measure is intended to "protect the identity and culture of Quebec."
"A book is not a commodity like any other," Kotto said Monday.
"Framing the price of new printed and digital books allows the consolidation of the network of bookstores that guarantee access to a diversity of titles and provide venues for our authors in all regions of Quebec."
If passed, the bill would affect not only paper copies but also digital books which are downloaded to devices such as tablets from online stores.
Sellers could raise the discount on the affected books after nine months.
The legislation would be in effect for three years, at which point it would be evaluated to see if it should be extended. The effects of the popularity of digital books on the stores will also be considered.
The government has been under pressure to help the province's independent bookstores, which often face stiff competition from chains able to negotiate big discounts from publishers.
Some chain stores offer 20 to 30 per cent discounts on new bestsellers and sometimes deeper discounts online.
The union of Quebec writers has supported the idea of limiting the discounts, while authors, publishers and booksellers recently staged a demonstration at the opening of the annual Salon du livre book fair.
About 100 people recited a poem in favour of a law, arguing the price war between booksellers threatens stores which guarantee "rich editorial diversity" beyond bestsellers.
The Coalition for Quebec's Future, which holds the balance of power in the legislature, has already indicated it will not support the new law.
The president of one of Quebec's largest bookstore chains said the law would have little effect on his business because it doesn't have a policy of discounting books.
However, Blaise Renaud wondered how easy it would be to enforce the proposed law with international booksellers.
"How will the provincial government stop booksellers in English Canada, the United States or elsewhere from practising their discount policy on books sold to Quebec homes?" he asked. "There was no answer to this question at today's news conference."
Kotto insisted the government is acting in the best interests of one of the cultural sector's most important industries, which he said employs 12,000 people and brings in $800 million annually.
"Our action will also benefit readers and consumers who will continue to have access to the expertise of the booksellers and the thousands of titles they offer," he said.
"The bookstores are key players in our society. Besides promoting our writers, they help us to know new ones. Without them, Michel Tremblay, Dany Laferriere, Chrystine Brouillet, Jocelyne Saucier, Eric Dupont or Kim Thuy would not have known the success they have today."
(With a file by Caroline St-Pierre)