Ali Xenos Etsy
If only this was a real place.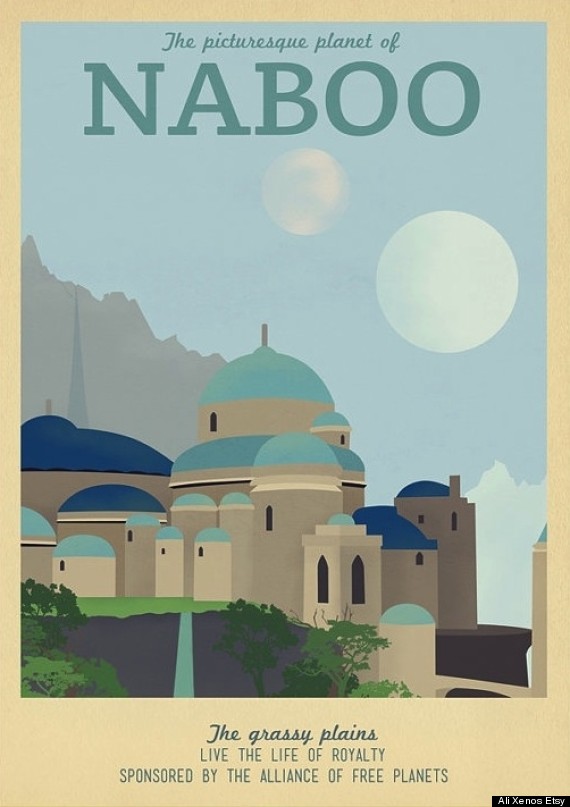 Alas, as awesome as a trip to the swamps of Naboo or the forests of Endor may sound, the whole located "in a galaxy, far, far away" might be an issue for travellers. Still, that didn't stop graphic designer Ali Xenos from whipping up several retro travel posters of destinations only found on the big and small screens.
Aside from the classic "Star Wars" locales, Xenos has a few posters depicting iconic sites from "Game of Thrones" and from J.R.R. Tolkien's Lord of the Rings trilogy.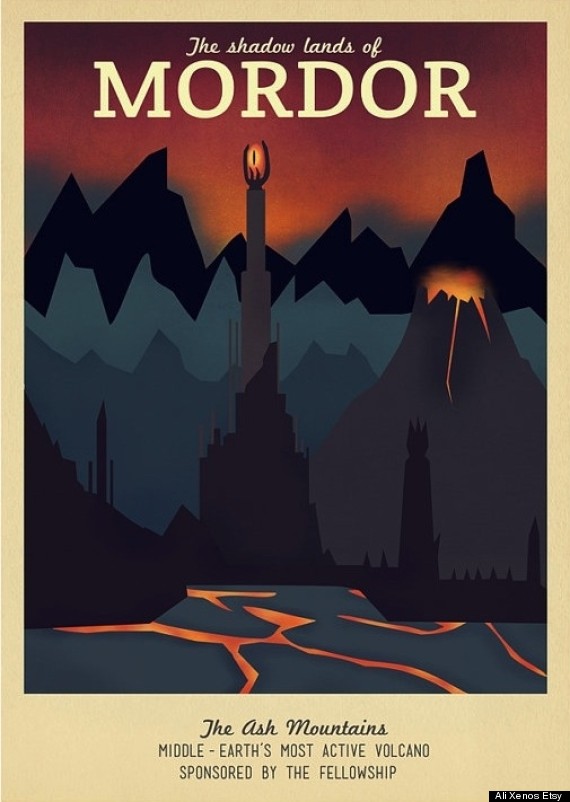 It's still unclear as to who would want to travel to Mordor, what with the whole crowded-with-legions-of-evil-orcs thing, but for the travelling movie buff on anyone's Christmas gift list, these posters ought to make the perfect present.
If anything, perhaps these posters will spark an actual trip to the real-life destinations where "The Hobbit" and "Game of Thrones" take place. New Zealand is expecting to ride another wave of tourists thanks to the "The Hobbit: The Desolation of Smaug" film, set for release in mid-December.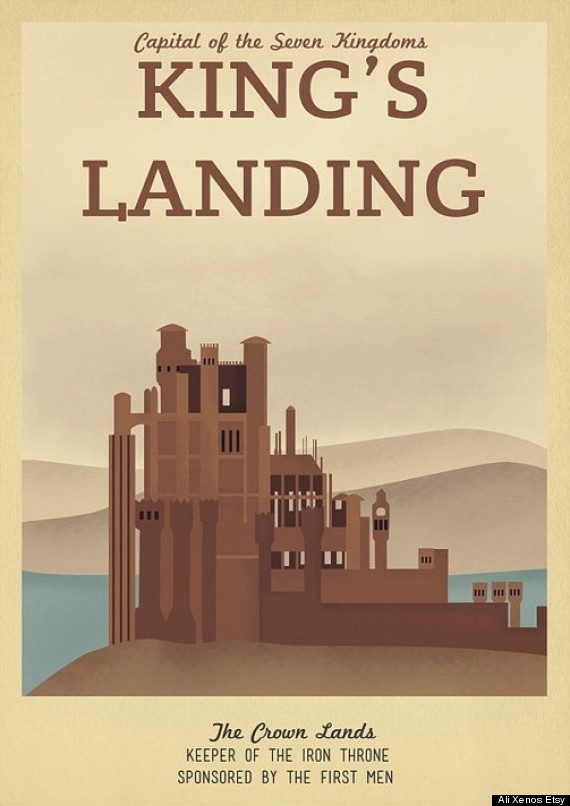 Meanwhile, parts of Europe are enjoying some of the limelight thanks to "Game of Thrones" tours highlighting regions in Croatia, Northern Ireland and Iceland.
As for "Star Wars" fans, there's always the Hôtel Sidi Driss in Tunisia. Fans will remember the sandy dome from "Episode I: A New Hope" as Luke's home on Tatooine. But there's still no word on any of the new locations in J.J. Abram's continuation of the franchise.
If worse comes to worst, take a trip to Calgary, where a winter blizzard may be the next best thing to visiting the icy tundras of Hoth.
You can find more of Xenos' work at her Etsy page here
Like this article? Follow us on Twitter
Also on HuffPost
Stocking Stuffers Perfect For Travellers