We are now officially behind Empire's decision to call Benedict Cumberbatch the Sexiest Movie Star of the Year.
The "Sherlock" star attended the L.A. premiere of "The Hobbit: The Desolation Of Smaug" on Monday looking dapper as ever in a red velvet smoking jacket over a classic tuxedo with a bow-tie. (Swoon!)
Cumberbatch's appearance comes hot off the heels of the recently released British GQ cover which features the Batch in a cozy knit turtleneck giving the camera a smouldering look that only the British can do so well.
Despite his sex appeal, the "Star Trek Into Darkness" star revealed that he's unlucky when it comes to love. Benedict told GQ, "It is harder [meeting women], because people think they know more about you than they actually do. And you can't control that… you can't control perceptions of you."
Despite his grievances, we're sure there are tons of ladies out there who would love to go on a date with the 37-year-old.
Fortunately, the "Fifth Estate" star wasn't alone at the premiere. Cumberbatch was joined by "The Hobbit" co-stars Martin Freeman (a.k.a. Bilbo Baggins), Evangeline Lily and "Lord of the Rings" alumnus Orlando Bloom.
Lookin' good, Benedict!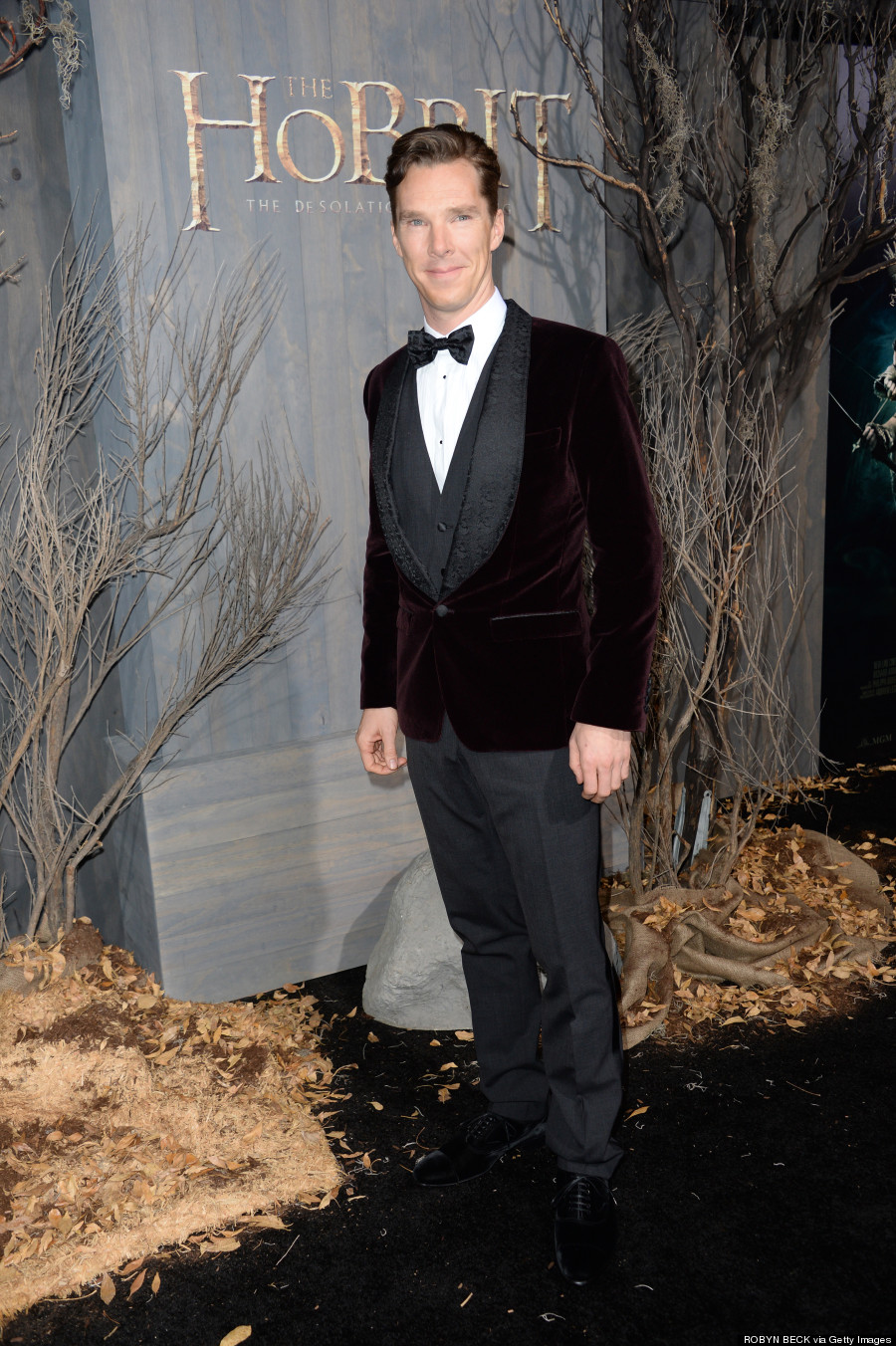 Also on HuffPost