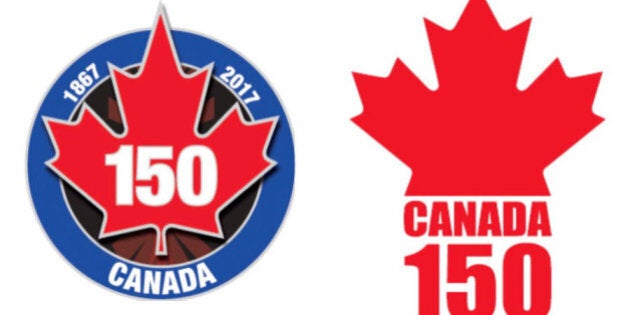 OTTAWA - Proposed logos for Canada's 150th birthday are getting decidedly mixed reviews from the first Canadians to see them, with some complaining one looks too much like a hockey puck and another is too Disneyland.
There were also complaints about a military theme conjured by a badge-like logo, while another retro design was slammed as too boring.
Those are the impressions of nine focus groups in Chilliwack, B.C., Mississauga, Ont., and Montreal to proposed logos that the Canadian Heritage Department is shopping around to prepare for the 2017 anniversary of Confederation.
The five proposals range from a shield — looking to some like a soccer logo or a beer label — to a stylized maple leaf exploding with fireworks, which some complained too closely resembles the Petro-Canada symbol.
Story continues below gallery: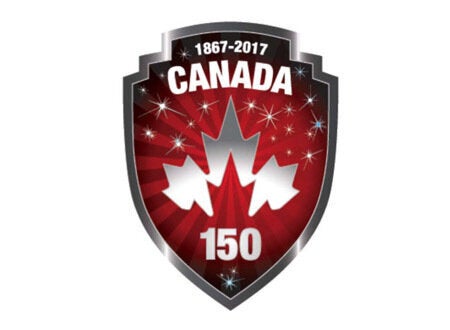 Canada's 150th Birthday — Proposed Logos
All of the logos feature red as the dominant colour, though one also has blue — which the English focus groups said was too American.
The $40,000 study ordered from TNS Canadian Facts Inc. was based on work completed in May. The proposed logos were all designed in-house at Canadian Heritage.
The researchers noted off the top that "Montreal participants generally felt much less emotional involvement or attachment to the 150th anniversary." All three Montreal focus groups were conducted in French.
"No single concept differentiated itself as a clear winner," the report concluded.
"While some logo concepts clearly were perceived to have an association with hockey, this association was considered too one-dimensional and not reflective of the spirit which should be conveyed by the 150th anniversary."
The hockey theme was seen as predominant in a round blue logo with a stylized red maple leaf in the centre.
"Reminds many people of a hockey puck or hockey emblem, which in some cases was a positive, but not associated with celebration of 150 years."
Reviewers also preferred logos that included the dates 1867-2017, rather than just the number "150," whose meaning they said was not immediately clear.
People were also agreed that all communications surrounding the 150th birthday should focus on a celebration of Canada's diversity and multiculturalism and appeal to a younger generation.
A spokesman for Canadian Heritage Minister Shelly Glover said a winning design has not been picked.
"We haven't made a decision on it," Mike Storeshaw said in an interview. "We're developing plans. ... There's no deadline per se."
Storeshaw added no federal budget has yet been set for the 2017 celebrations.
Designers have a sterling legacy to live up to: the logo for Canada's 100th birthday in 1967 has attained legendary status in the Canadian design world.
The Centennial logo, made up of 11 multi-coloured equilateral triangles representing the 10 provinces and the territories, formed a stylized maple leaf.
It was designed in 1966 by Hamilton-born Stuart Ash while at the firm Cooper & Beatty Ltd. Ash later formed the international design firm Gottschalk + Ash in Montreal.
Like this article? Follow our Facebook page

Or follow us on Twitter